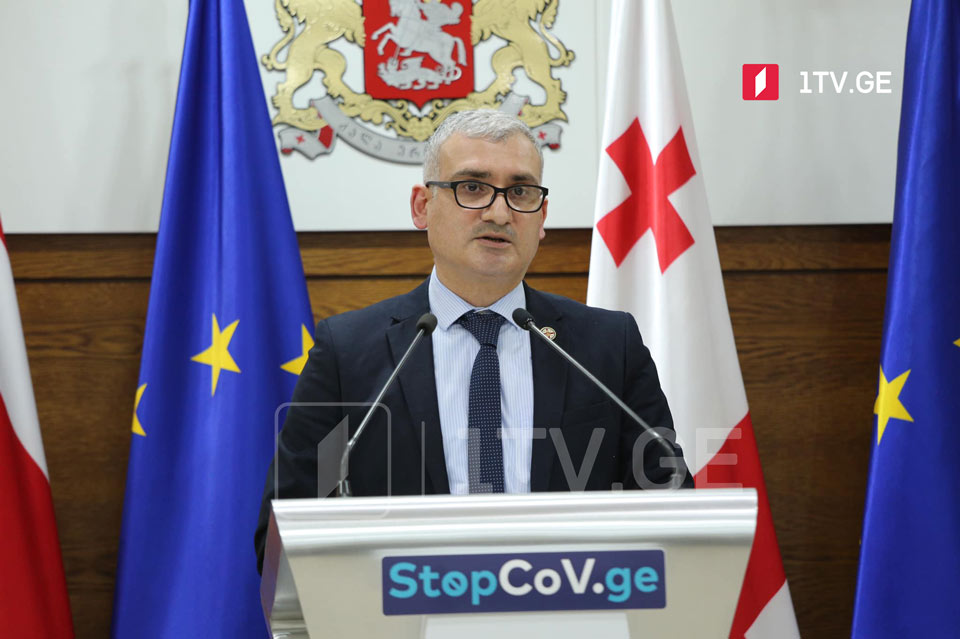 Inter-Agency Coordination Council to prioritize care for citizens residing across occupied territories
"The Council makes consistent, balanced and pragmatic decisions in response to challenges of the pandemic and other origin on the grounds of the epidemic situation in the country at a specific point of time, prevention and management of viral spread, healthcare and safety of citizens. Inter alia, decisions are periodically made on tightening or easing the regulations in the country" said Giorgi Ghibradze, Head of the Task Force established at the Inter-Agency Coordination Council during a press-briefing held at the Government Administration on Tuesday.
According to Giorgi Ghibradze, notwithstanding the lack of effective control measures in the occupied Abkhazia and Tskhinvali regions of Georgia, Inter-Agency Coordination Council prioritizes care for the citizens living on the occupied territories in its intensive agenda of response measures on challenges of the pandemic.
"Regulations imposed towards occupied territories were periodically adjusted as you may well be aware. Hence, the quarantine timeline has been reduced from 14 to 5 days over time.
Apart from this, active cooperation with and support of international organizations has resulted in the allocation of due allowances to pensioners, socially vulnerable households, persons with disabilities and large families living on occupied territories of the country without a quarantine requirement.
Other individuals and mainly those with urgent healthcare needs, have all the possibilities to get medical treatment at the territory controlled by the central authorities of Georgia by arriving from and returning to the occupied territories without any delay" Ghibradze claimed.
According to the Head of Task Force operating at the Inter-Agency Coordination Council, it was clearly stated by the Government of Georgia right at the dawn of the pandemic that citizens of the country living on the occupied territories will not be left out from measures defined against the challenge, which was thereby reflected in specific actions.