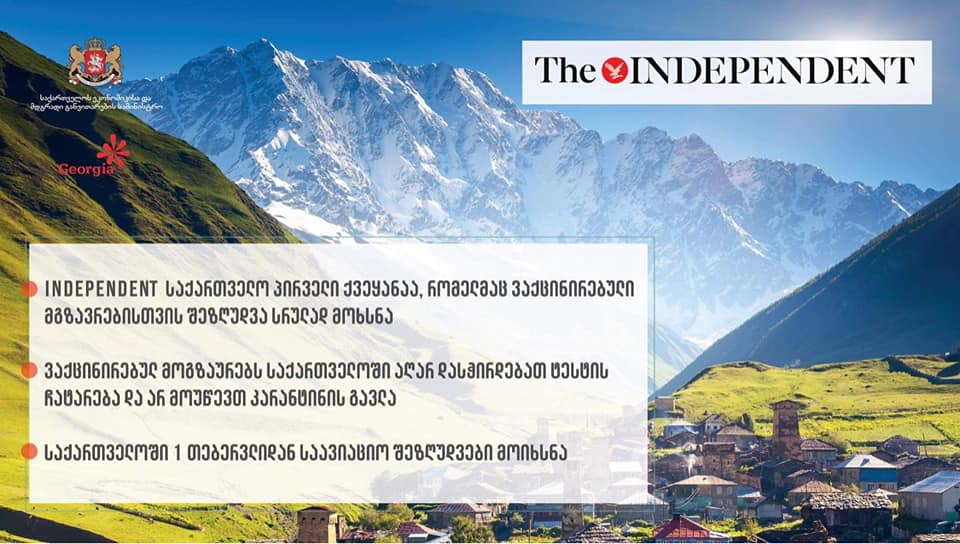 Independent: Georgia to be first to remove entry restrictions for vaccinated travelers
British edition Independent published a list of countries where vaccinated tourists can travel. The list includes Georgia, Estonia, Romania, Iceland, and Cyprus.
"As of 1 February, all international tourists can enter Georgia as long as they have received both doses of their Covid-19 vaccine and can provide proof.
Georgia is the first country that fully removed entry restrictions for vaccinated travelers. No testing pre-departure, no testing on arrival, and no quarantine," the journalist Helen Coffey wrote in her article.
She noted that the international flight ban was lifted in Georgia from 1 February, allowing multiple airlines to resume aviation.