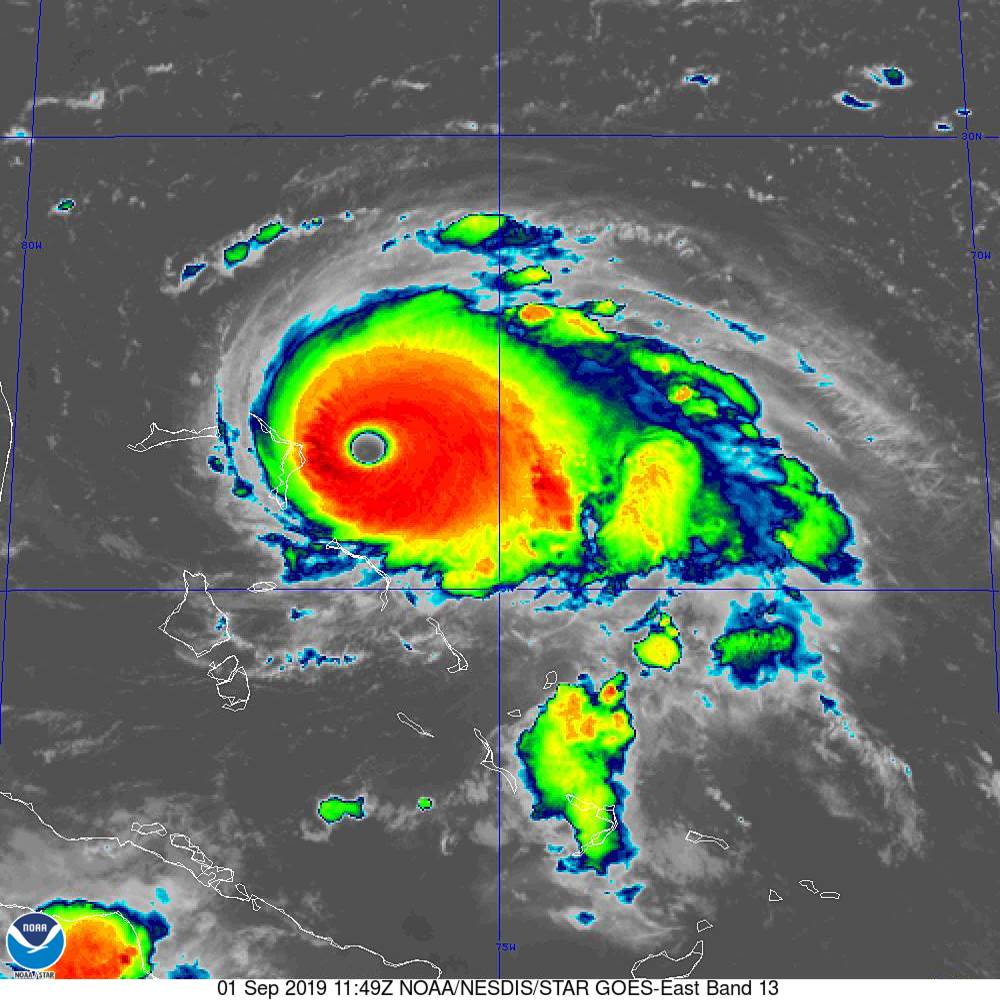 Hurricane Dorian strengthens to Category five
Hurricane Dorian has been upgraded to a Category Five storm, – the US National Hurricane Center reports.
According to Center,  "catastrophic Hurricane is now approaching the Abacos Islands".
The population and tourists have already been evacuated from the Bahamas.
Due to the disaster, a state of emergency has been declared in Florida, Georgia and South Carolina.