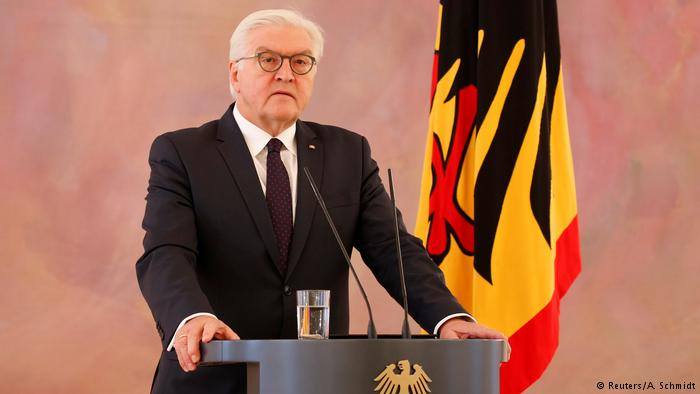 German president says all parties have duty to try to form government
German President Frank-Walter Steinmeier said he expects all parties elected to parliament to be ready for talks to enable a government to be formed after talks on forging a new ruling coalition collapsed early on Monday, – Reuters reported.
German President gave a statement after a meeting with Chancellor Angela Merkel, as coalition government talks collapsed in Berlin, Germany, November 20, 2017.
"All political parties elected to the German parliament have an obligation to the common interest to serve our country," Steinmeier said in a statement he read out to media.
"I expect from all a readiness to talk to make agreeing a government possible in the near future," he added.
Source: Reuters