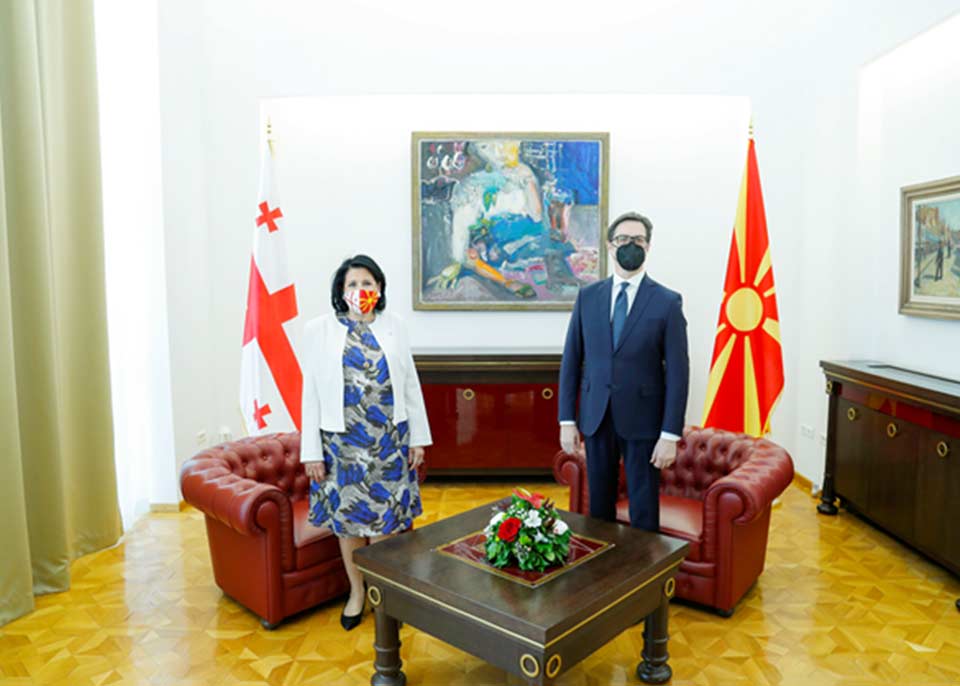 Georgian President meets North Macedonian counterpart
Georgian President Salome Zourabichvili has held a meeting with the President of North Macedonia, Stevo Pendarovski on Monday.
The parties discussed the security situation in the region, pandemic-related challenges, and the vaccination, the presidential administration reported.
President Zourabicvili informed her North Macedonian counterpart of the political situation in Georgia and the EU-brokered compromise paper.
On top of that, Zourabicvili reviewed the dire humanitarian situation in the occupied territories of Georgia, kidnappings, illegal detentions, including Zaza Gakheladze's case.
The meeting focused on the upcoming NATO summit scheduled for June 14, also, Georgia's path to NATO and EU integration, and the importance of North Macedonia's support in this regard.
President Zourabicvili is paying her first official visit to north Macodinia today. The Georgian President is accompanied by Culture Minister Tea Tsulukiani, Deputy Foreign Minister Vakhtang Makharoblishvili.