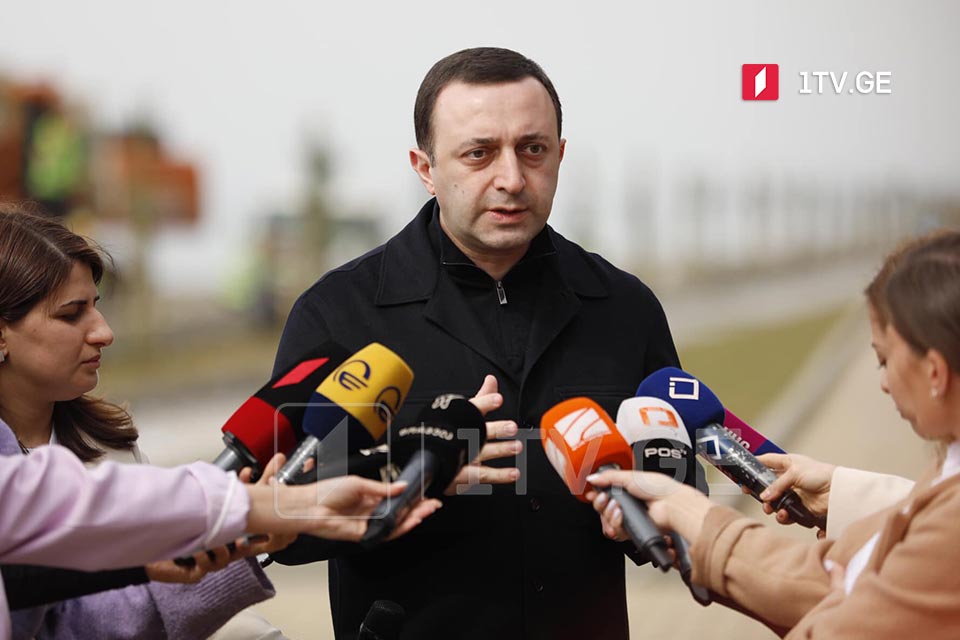 Georgian PM visits regions
"During the election campaign, I visited all the municipalities, met with the population and promised them to implement many projects. So today, I started to inspect the progress and implemented works. Our goal is to accelerate the pace of development throughout the country," Georgian Prime Minister Irakli Garibashvili stated in Kobuleti municipality, Adjara region. PM inspected the ongoing works at the coastline of the town.
The head of the government noted that the construction of a new boulevard in Kobuleti has started.
"The coastline of Kobuleti will be arranged, and I think this will be a new direction in terms of tourism development. In addition, all municipalities are actively working on urban renewal projects," Prime Minister added.
During the visit, Irakli Garibashvili visited Kerki LLC, a dry fruit production facility in Qeda municipality of Adjara region today. The Head of the Government spoke with the owners and staff of the enterprise. As noted by the PM, the existence of such facilities is vital in the country in terms of local employment opportunities and the potential of production.
Irakli Garibashvili, observed the production of honey in the bee colony owned by the Gorgadze family in Qeda. He also visited a local farmer in Dzentsmani Village to observe the vine nursery.