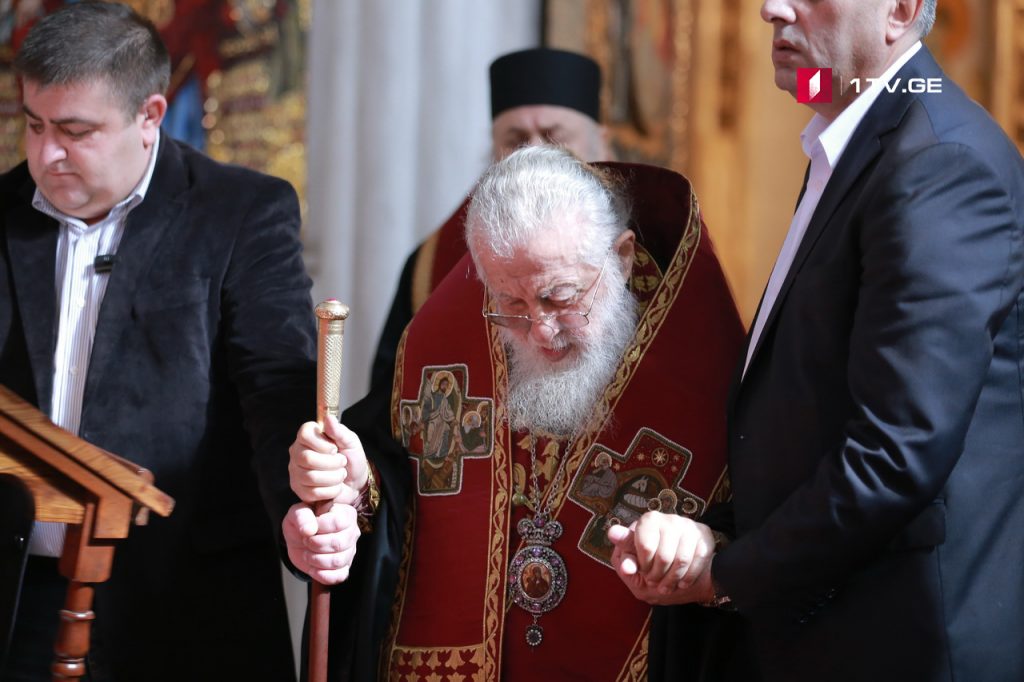 Georgian Patriarch not to leave for Russia to participate in planned celebratory events
Catholicos-Patriarch of All Georgia, His Holiness and Beatitude Ilia II will not depart for Russia to participate in the planned celebratory events.
As Patriarch's Secretary Michael Botkoveli reported, three Georgian priests will leave for Russia as representatives of the Georgian delegation headed by Akhaltsikhe and Tao Klarjeti Metropolitan Teodore Chuadze.
According Patriarchate, head the Archbishops will be involved in the events held in relation to 100th anniversary since patriarch's position was restored in Russian Church.
On December 4, Russia's Church marks the holiday of restoration of patriarch's position. Georgia's Patriarch was invited by his Russian counterpart.