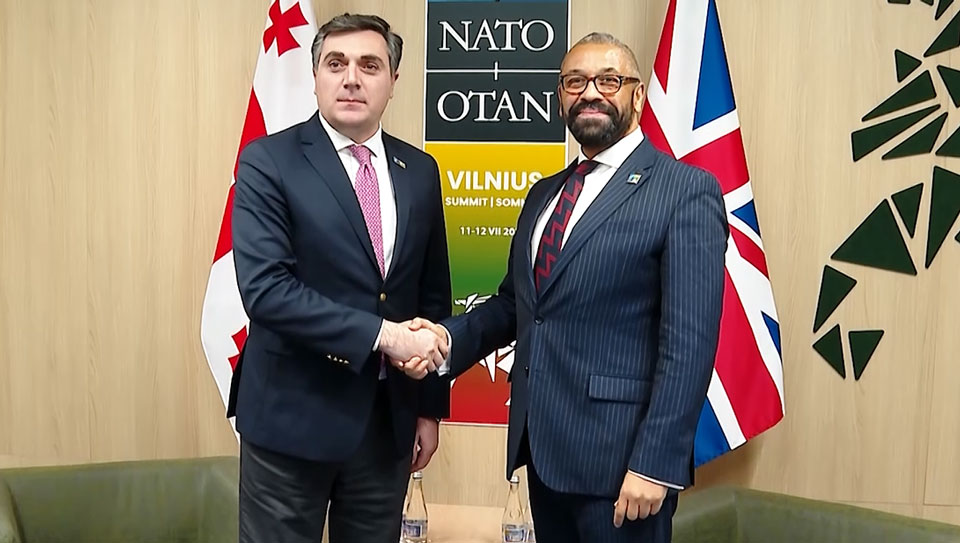 Georgian FM meets UK Foreign Secretary
Georgian Foreign Minister Ilia Darchiashvili met with UK Foreign Secretary James Cleverly during the NATO Vilnius summit.
The meeting highlighted Georgia and the United Kingdom's friendly and partnership ties. The discussion focused on Georgia's ongoing European and Euro-Atlantic integration.
Minister Darchiashvili emphasized the significance of the United Kingdom's support in facilitating this process.