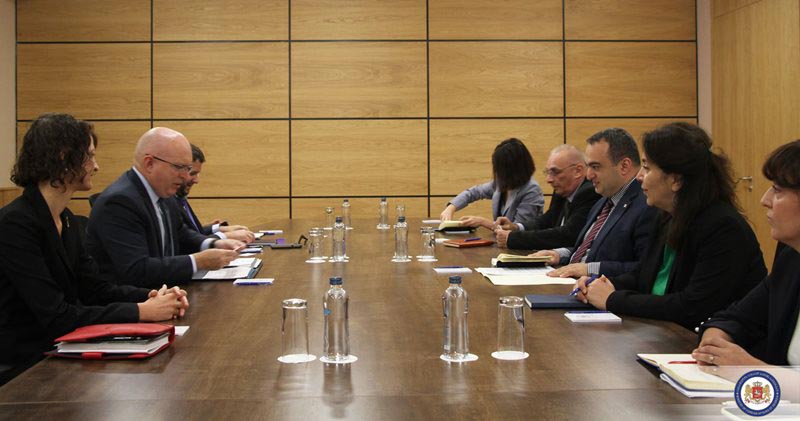 Georgian Deputy FM meets US State Department Senior Advisor
First Deputy Foreign Minister, Lasha Darsalia, on Monday, held a meeting with Ambassador Philip Reeker, the U.S. Senior Advisor for Caucasus Negotiations, and the Head of the U.S. Delegation to Geneva International Discussions.
Darsalia congratulated Philip Reeker on his appointment and noted that the appointment of such an experienced diplomat to this position is an expression of the United States' high interest in Georgia and the region, including in the Geneva International Discussions. For his part, Philip Reeker confirmed his government's unwavering support for Georgia's sovereignty and territorial integrity, the Georgian MFA reported.
The sides discussed a wide range of issues related to the peaceful settlement of the Russia-Georgia conflict. They highlighted the necessity for Russia to implement the EU-brokered ceasefire agreement of 12 August 2008 and the importance of effective use of the Geneva format.
During their conversation, Lasha Darsalia and Philip Reeker paid special attention to the difficult security, humanitarian, and human rights situation in the occupied territories of Georgia. The sides also talked about regional security issues.
The importance of the United States' active involvement in the peaceful settlement of the Russia-Georgia conflict was also emphasized, the MFA statement reads.