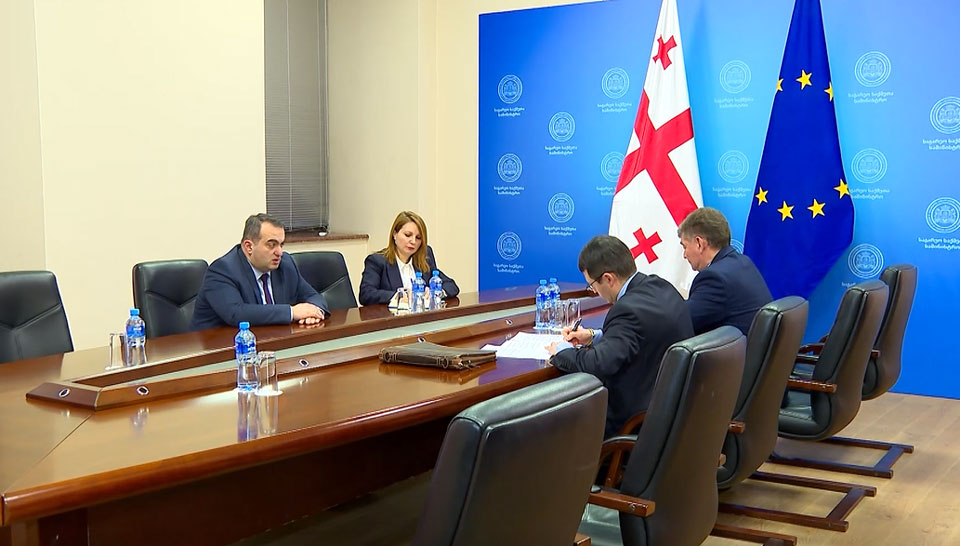 MFA believes unfounded claims harm Georgia-Ukraine friendly relations
Georgia's First Deputy Foreign Minister, Lasha Darsalia, noted that when summoned to the Foreign Ministry, Ukraine's Chargé d'affaires in Georgia, Andrii Kasianov, was asked to explain his remarks on the potential evacuation of Ukrainian citizens from Georgia.
During the discussion at the Georgian Foreign Ministry, it was stressed that official Kyiv is appreciative of the Georgian side for its support, as verified by the Georgian Ambassador to Ukraine, and that unfounded remarks are detrimental to Georgia-Ukraine friendly ties.
"Such unsubstantiated claims, as underlined during the meeting with the Acting Representative of the Ukrainian Embassy in Georgia, do not contribute to the cordial ties between the two countries. It was anticipated that the parties would work together to strengthen their relationship," the Foreign Ministry reported.
The Georgian Foreign Ministry summoned Andrii Kasianov, Ukraine's Chargé d'affaires in Georgia, on Wednesday over his recent statement that Ukrainians may be evacuated from Georgia if Russian influx.