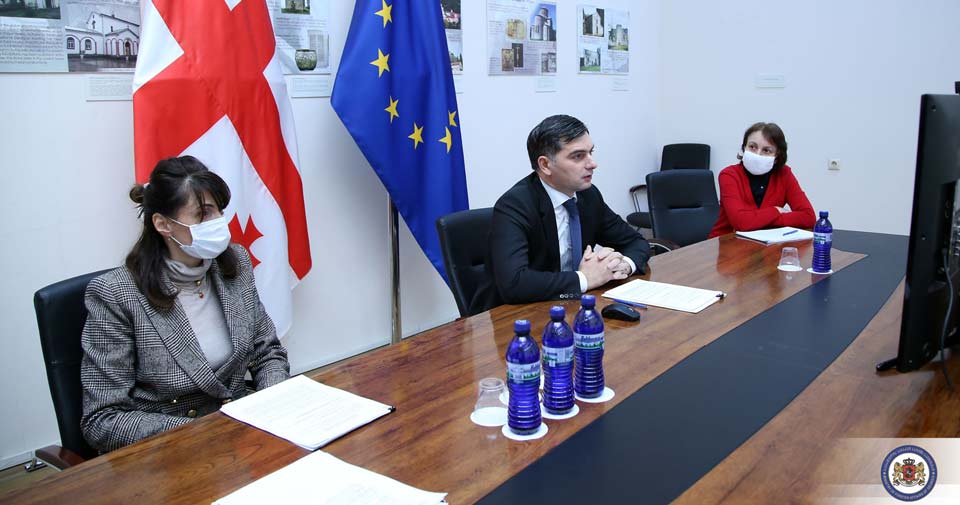 Georgia held 6th EU-Georgia Association Committee virtual meeting
The 6th EU-Georgia Association Committee virtual meeting was held on Tuesday, the Georgian Foreign Ministry reported.
Georgia introduced agreement-related reforms in various fields to committee members.
The EU representatives pointed out Georgia-made positive changes in the bulk of areas, MFA noted.
"The EU assessed the parliamentary elections in Georgia as competitive, held in a free environment. The parties expressed readiness to address election shortcomings. On top of that, the EU representatives backed the need for democratic processes within the parliament and stressed the importance of the effective functioning of the legislative body," Georgian MFA noted.
Apart from reforms and election-related topics, the parties discussed the dare humanitarian situation in Russia-occupied Georgian territories and the issue of peaceful resolution of the conflict.
"The European Union has reiterated its strong support for Georgia's territorial integrity within its internationally recognized borders and non-recognition of Georgian occupied regions. The Georgian side reviewed the difficult humanitarian situation in the occupied territories and Russian annexation. The need for implementation of the 12 August 2008 Ceasefire Agreement was emphasized during the meeting. The parties also highlighted the importance of Geneva International Discussions (GID) and EU support for the Otkhozoria-Tatunashvili list," MFA noted.
The meeting attendees also addressed the implementation process of A Step to a Better Future Peace Initiative. As well as issues of security and defence cooperation, Georgia's contribution to EU military operations, the EU-Georgia visa liberalization agreement, implementation of EU-Georgia Association Agreement obligations, Eastern Partnership and economic perspectives, and active participation of Georgia in EU education, science programs, Georgian Foreign Ministry said.