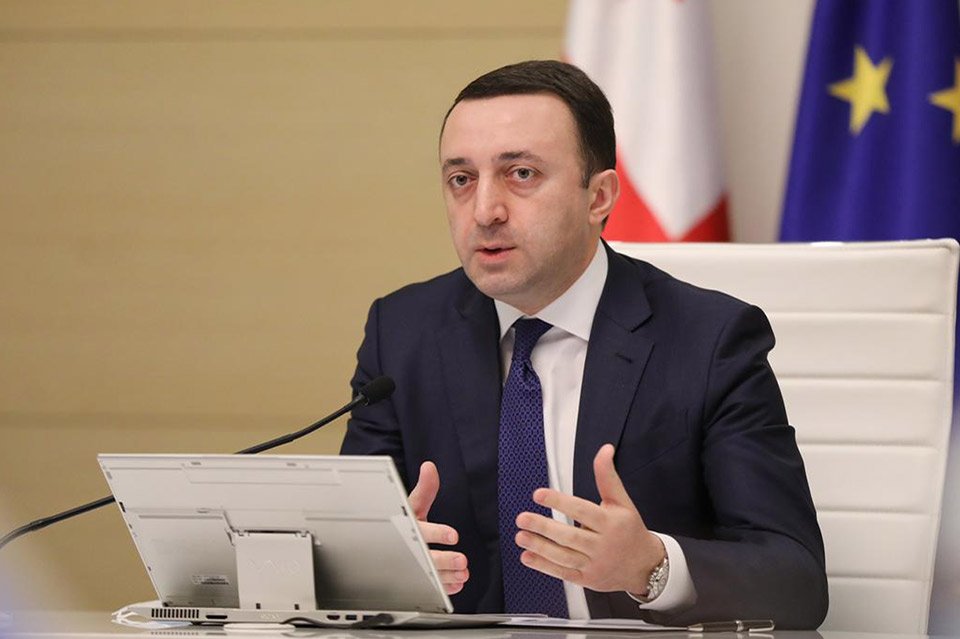 GD not financed by former founder Ivanishvili, PM says
Today, Georgian Prime Minister Irakli Garibashvili anew echoed several topics, including the government's refusal to take the EUR 75 mln loan from the EU and United National Movement (UNM)'s recent decision to sign the EU-brokered deal.
"The Georgian government decides when to take or refuse a loan. The EU loan was no longer needed," PM briefed reporters on Friday.
Alluding to Georgian President Salome Zourabichvili, who dubbed the loan refusal as "an incomprehensible step," PM said, "the President lacks information so we will inform her of the said debt and how these debts are differentiated, and how the government manages the whole process."
"We have a much higher level of strategic relationship and cooperation with the EU than this one specific loan issue. That does not mean that the government will suspend or reconsider its relationship with the EU. This loan had nothing to do with the Rikoti Pass construction," Gharibashvili underscored.
As to UNM's move to sign the EU-brokered compromise paper, PM Garibashvili deems it as a "farce, lies, political hypocrisy and fraud," which "makes zero sense." He said former Georgian President Mikheil Saakashvili and his team members "put psychological, moral pressure on other members of the opposition not to sign the paper."
"Only a signature and a statement mean nothing. UNM should show by action that they are interested in de-escalation, reduction of polarization, and normal, healthy, constructive work in the Parliament," Garibashvili stated.
The Head of the government also echoed the rumours over the Georgian Dream (GD)'s donations. PM claims, "after quitting politics, Bidzina Ivanishvili no longer finances GD." He told reporters: "You do not have a scandal, and you cannot create a scandal. Mr Bidzina Ivanishvili decided to leave politics months ago, which automatically implies, and he even said that he would cut off funding to the Georgian Dream. Our donations are transparent," he said.