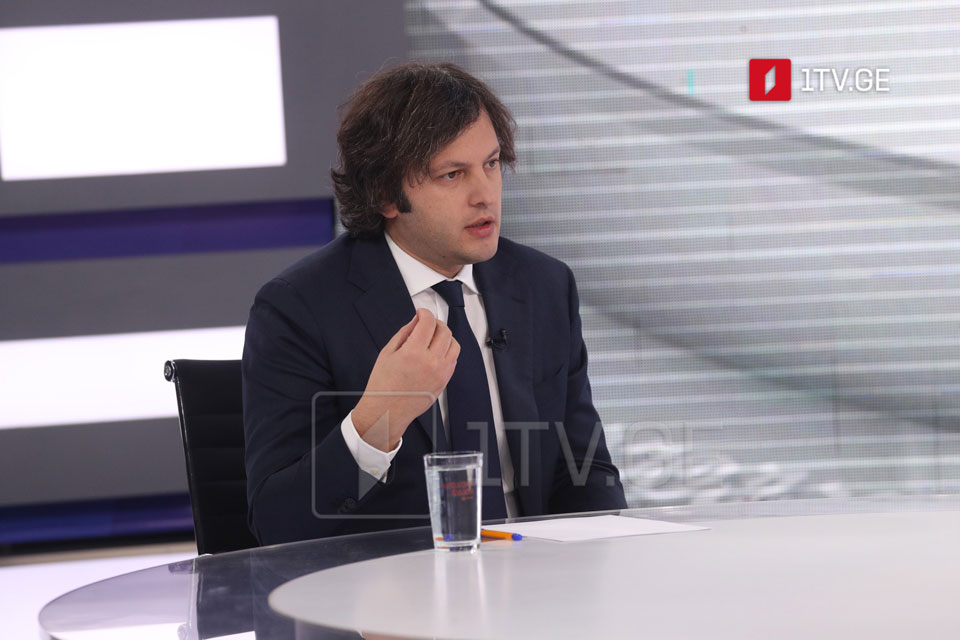 GD Chair says EPP's resolution has no price as it veered off reality
"The European People's Party's resolution completely veered off reality. It is absolutely unfair. Thus, a document of this nature has zero price," said Irakli Kobakhidze, Georgian Dream party Chair, in an interview with GPB First Channel on Saturday.
"When the document tells us that two criminals should be freed and Bidzina Ivanishvili [Ex-PM, GD founder] should be punished, what price should such a document have? Naturally, it has zero price," he went on.
Kobakhidze said the EPP members are "two criminal parties, the European Georgia and the United National Movement (UNM)."
"The UNM cannot be the EPP member since it has no connection to European principles," he added.