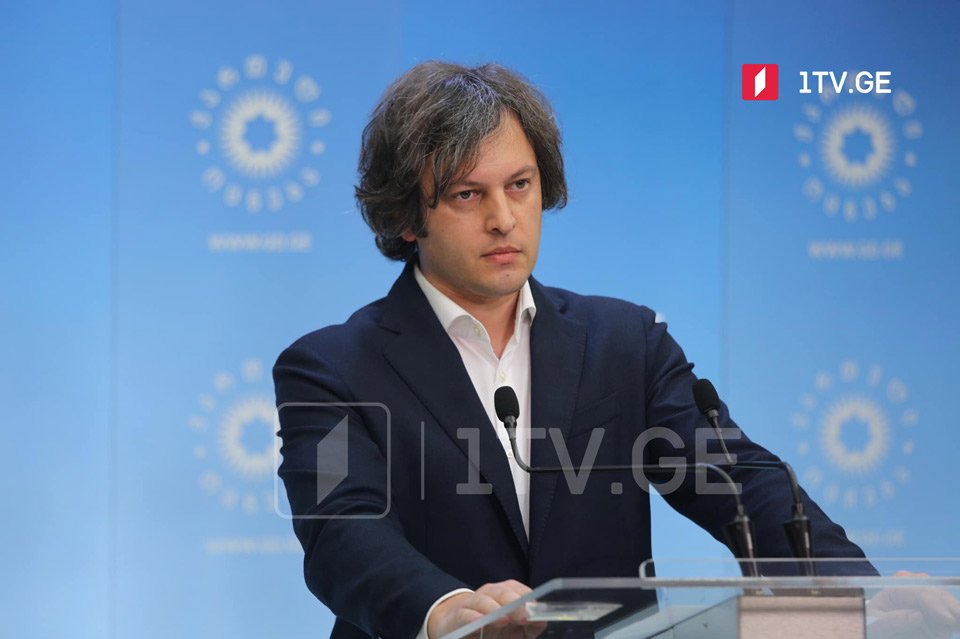 GD Chair calls US Ambassador's remark on PVT miscalculation 'regrettable'
The ruling party Chair, Irakli Kobakhidze, echoed the US Ambassador's recent statement, calling ISFED's PVT [Parallel Vote Tabulations] miscalculation "an insignificant statistical measure."
Kobakhidze deems those remarks "regrettable," as "such falsification cannot be called an insignificant statistical measure." According to the GD Chair, it took ISFED a month and a half "to admit the PVT rigging," saying, "when the organization presents such a large-scale fraud, it could not be called reliable. This raises further questions."
"When the PVT is falsified, such statements are regrettable, which has become one of the main pillars for sabotage, a revolutionary scenario [for the opposition]," Kobakhidze said.
Alluding to Degnan's remark on international observers' election assessments, saying "none of the reports assessed these elections [in Georgia] as being fair," Kobakhidze said, "the reports of all international monitoring organizations directly stated that the 2020 elections were free and competitive."
"As for the word fair, it is taken from the practice of both OSCE/ODIHR and other international missions, but free and competitive elections mean these elections were fair."
"I don't know who misled the Ambassador today, but I will anew repeat, there were specific organizations, non-governmental organizations, that were interested in the revolutionary scenario. Their interests became very clear a couple of months ago when ISFED and Transparency International-Georgia appeared on the stage of the radical opposition-organized rally," Kobakhidze added.
Earlier today, US Ambassador to Georgia Kelly Degnan said, "as soon as ISFED confirmed that there had been a PVT [Parallel Vote Tabulations] miscalculation, which was determined to be an insignificant statistical measure, ISFED informed the public immediately and released the information fully. That is why we have full confidence in ISFED as a professional election monitoring organization."
Last week, the International Society for Fair Elections And Democracy (ISFED) was excluded from the first meeting of the electoral reforms working group aimed at developing the legislative changes necessary for EU candidate status.
Parliament Speaker Shalva Papuashvili explained the reasons behind the ruling team's move not to invite the ISFED.
Papuashvili claimed that during a protest the day after the European Council decided not to grant Georgia EU candidate status, ISFED urged Parliament to dismiss the government and issued a one-week ultimatum for a technical interim government.
The Speaker said, "ISFED can fully participate in the working groups if they remove this demand."