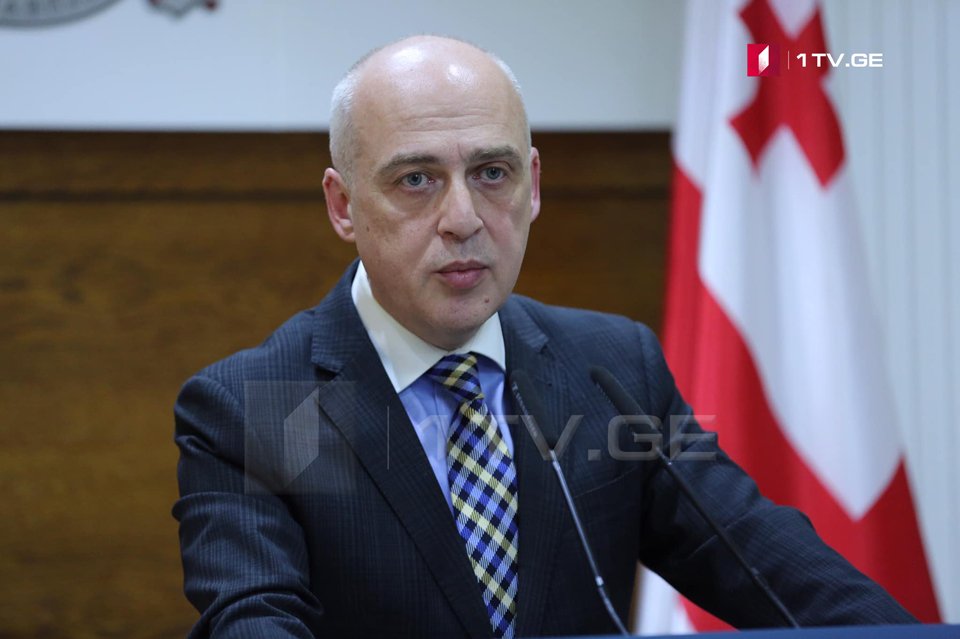 FM Zalkaliani hopes Georgia to host Associated Trio Summit
"Georgia, Ukraine, and Moldova share ambitious statement, in line with our assignments and zealous agenda," Georgian Foreign Minister David Zalkaliani stated following the Associated Trio's meeting today in Brussels.
FM Zalkaliani said these three countries ask EU partners to adequately assess the current situation.
Georgian FM announced that the Trio's future meetings would be held in various EU countries besides Brussels.
"This is the beginning. All this serves to rev up the process on course to our ultimate goal – the membership. On top of that, we have the ambition to apply for [EU] membership in 2024. I think this format can help us to speed up the process. We should be more proactive, meaning to come up with more initiatives, finding more opportunities, EU partners will have a spot for," Zalkaliani underscored.
FM hopes Georgia will host the Trio Summit shortly. "There is good dynamics and progress in this regard if nothing impedes this idea."
Zalkaliani deemed the EU delegation's upcoming visit to Georgia as important.
"MEPs visit is important for us, and work is underway in this regard. They have direct communication with our lawmakers who made a very important contribution to the recent developments. We are open to this dialogue, and they do so," Zalkaliani said.
European Parliament delegation will visit Georgia in July, MEP Marina Kaljurand announced following the Associated Trio meeting in Brussels on Thursday, adding that "it will be in the format of the Jean Monet Dialogue."
The Jean Monnet Dialogue for Peace and Democracy is an instrument developed by the European Parliament as a soft tool in the area of parliamentary mediation and dialogue, as explained by the EU.
Georgian Foreign Minister David Zalkaliani is paying a visit to Brussels on June 23-24 along with his counterparts, Ukraine's Dmytro Kuleba and Moldova's Aureliu Ciocoi.
Foreign Ministers of Georgia, Ukraine, and Moldova signed a memorandum on establishing Associated Trio in Kyiv this May 17 to enhance European integration.