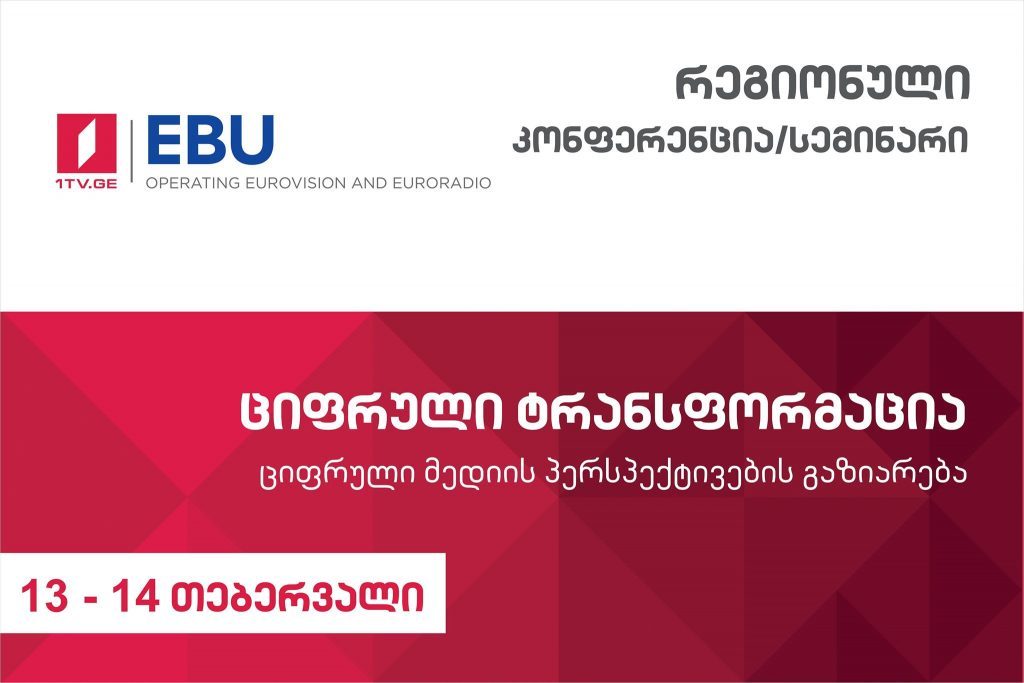 First Channel hosting EBU regional conference
The First Channel will host a regional conference-seminar "Digital Transformation" of the European Broadcasting Union (EBU) in Tbilisi on February 13-14. Representatives of Public Broadcasters from 10 countries will participate in the seminar.
The conference will focus on sharing the information about challenges facing the digital media and enhancement of cooperation with purpose of introduction of the best practice in media.
Radka Betcheva, a senior project manager in the Director General's Office of the European Broadcasting Union and Sasha Scott, DTI Research and Project Manager will attend the conference.
The First Channel, EBU, OSCE, and EU representation in Georgia held a regional seminar in the last years as well. Institutionalized and legal challenges in the process of transformation of public broadcasters, and setting of cooperation means were the main topics for discussions.
The First Channel pays special attention to international activities over media issues and strengthening of partnership with public broadcasters of the European countries.
Representatives of the European Broadcasting Union (EBU) visited First Channel on February 12 and met with First Channel's management.