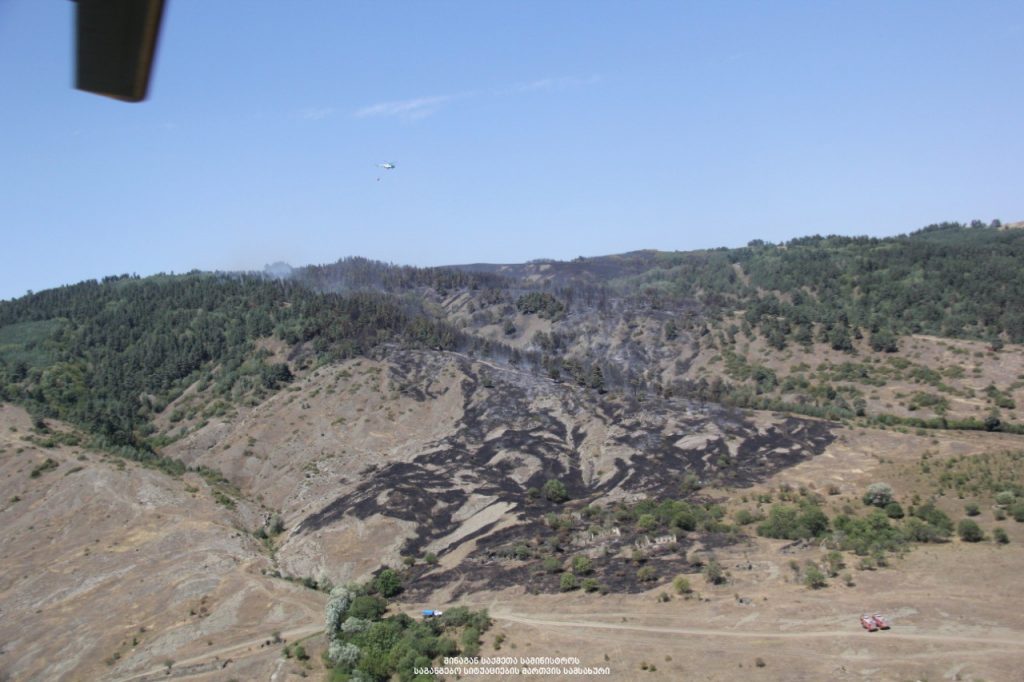 Fire extinguished in Sakavre
Fire-liquidation works continue in Sakavre village of Gori Municipality. Fire-fighters of Emergency Situations Management Service and officers of the National Forestry Agency have resumed works this morning.
Only several spots of small fire are detected from where the smoke is coming. Two helicopters of the Border Police of the Ministry of Internal Affairs (MIA) are involved in the fire liquidation operation.
The Emergency Situations Management Service says that the situation is under control despite the difficult relief to access the place. A field headquarters is arranged at the disaster site to coordinate the ongoing works.
Reportedly, the fire, which broke out on August 22, spread from the lower part of the forest. According to the preliminary information, about 40 hectares of forest are destroyed.