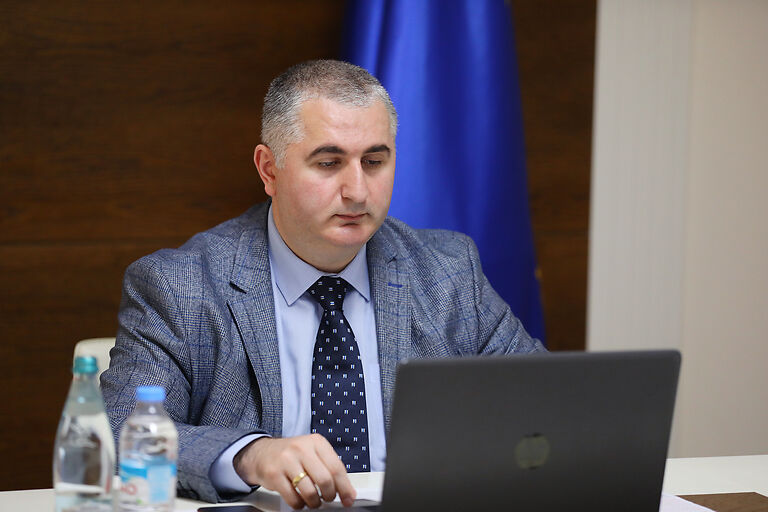 Finance Minister took part in IMF-organized discussion
Georgian Finance Minister Lasha Khutsishvili and National Bank President Koba Gvenetadze partook in a virtual discussion among Finance Ministers and Central Banks' Heads of the Caucasus and Central Asia.
Managing Director of the International Monetary Fund, Kristalina Georgieva, opened the discussion, moderated by Jihad Azour, the Director of IMF's the Middle East and Central Asia Department. The forum addressed the war in Ukraine, international sanctions on Russia, and the impact of developments on the Caucasus and Central Asia economies.
The Finance Minister reiterated Georgia's full support for Ukraine and the Ukrainian people. Georgia's support for Ukraine and its implementation of international sanctions were among the issues he highlighted.