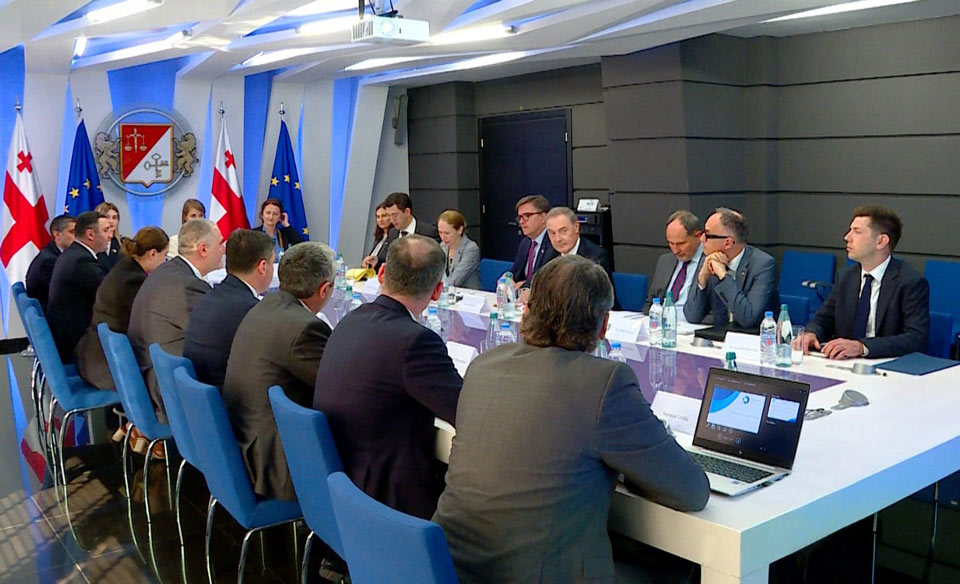 Finance Minister meets EU, US sanctions officials
Georgian Finance Minister Lasha Khutsishvili met with the EU Sanctions Envoy, David O'Sullivan, and the Head of the US Office of Sanctions Coordination, Ambassador James O'Brien.
During the meeting, the Finance Minister expressed gratitude to the foreign partners for their close cooperation and technical assistance in the proper administration of international sanctions. He also appreciated the positive evaluation of Georgia's efforts in enforcing international sanctions.
Discussions focused on the measures taken by Georgia to implement international sanctions and prevent the risks of potential sanctions evasion since the start of hostilities in Ukraine by Russia. The importance of coordinated work with allies and partners in addressing these concerns was emphasized.
The Georgian side provided the guests with detailed information about the processes involved in enforcing sanctions, especially the measures implemented by the Revenue Service of the Ministry of Finance in the export, re-export, and transit areas.
As reiterated during the meeting, Georgia remains committed to working closely with its partners so that the country can continue to support the international community in the field of sanctions.
"In terms of sanctions enforcement, we actively cooperate with both the US side and the EU representative office. We have agreed to continue this cooperation in the future," stated Khutsishvili after the meeting.
He further highlighted the Finance Ministry's measures, particularly the Revenue Service.
"It is worth noting that the Revenue Service is one of the most advanced in the region when it comes to tax and customs administration. In addition, the measures implemented by the Revenue Service for sanctions enforcement are truly exemplary on a global scale," he added.