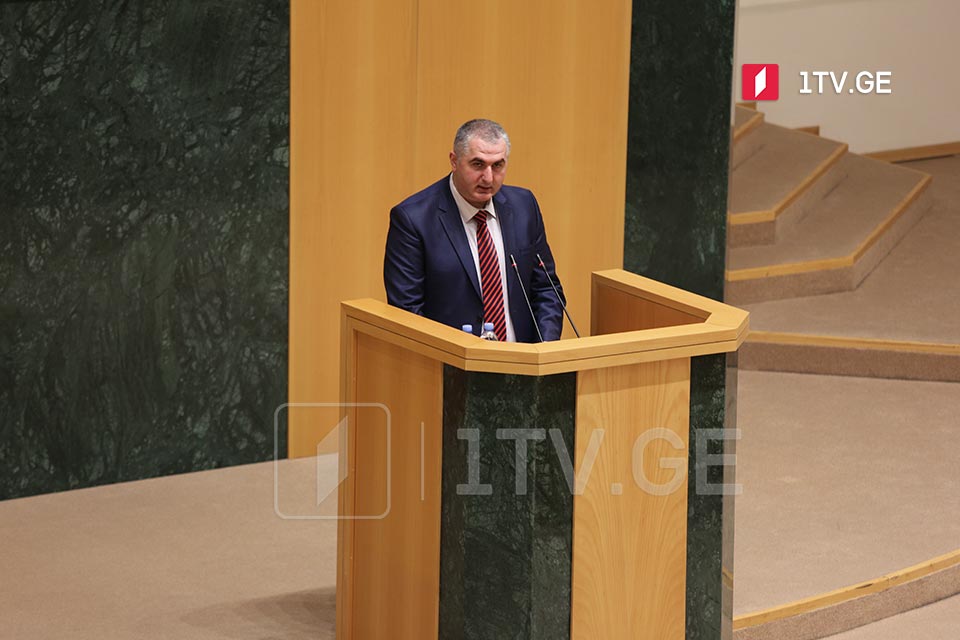 Finance Minister reports to Parliament
Finance Minister Lasha Khutsishvili reported on economic parameters to the Parliament in the Minister's Hour format.
According to the Finance Minister, economic growth in 2021 reached 10,6%, or 2.5 times higher than predicted. He added that the economic growth improved by 3.1% year on year.
Lasha Khutsishvili reported that the state budget increased by GEL 1.5 billion with additional funds allocated for healthcare, infrastructure and economy restoration projects in 2021.
The budget deficiency decreased and amounted to 6.1%. The governmental loan also went down and is expected to be below 48% of the Gross Domestic Product (GDP).