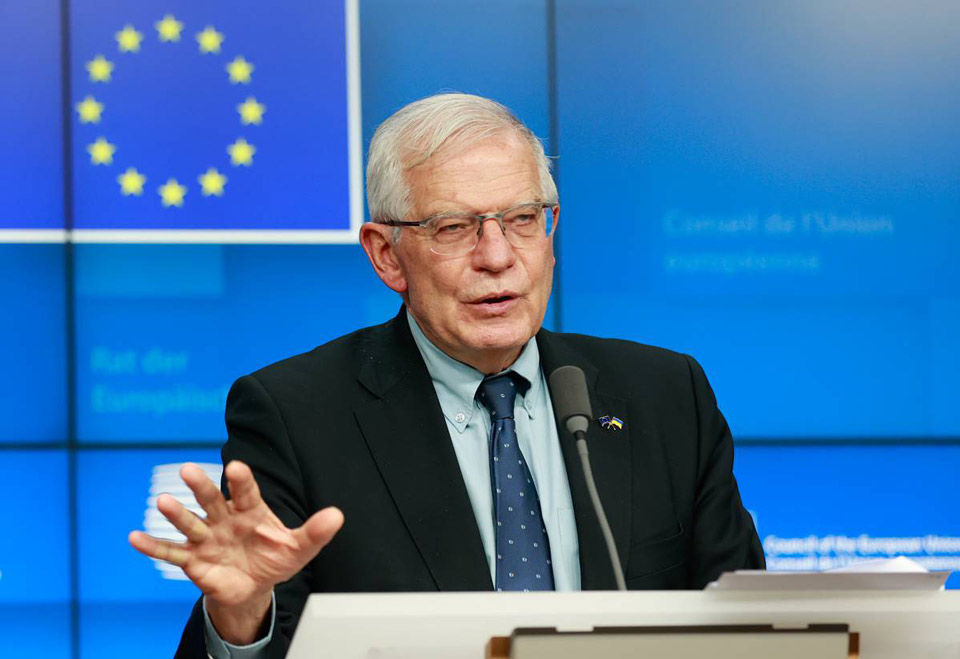 EU's Borrell vows EU stands firmly by Georgia, fully supports its territorial integrity
The European Union stands firmly by Georgia and fully supports its territorial integrity, pledged Josep Borrell, the EU High Representative for Foreign Affairs and Security Policy at the joint press point with Georgian Prime Minister Irakli Garibashvili and the European Commissioner for Neighbourhood and Enlargement Olivér Várhelyi in Brussels.
He vowed the EU would continue its efforts in this regard through its Special Representative for the region [Toivo Klaar] and civilian [EU] Monitoring Mission [EUMM].
"Prime Minister, we also had the opportunity to appreciate your efforts to contribute to the peace in the region. We also reiterated in the strongest possible terms our condemnation of the Russian war of aggression against Ukraine, and we will further discuss regional challenges over dinner now," he stated.
In his speech, Borrell continued: "The European Union is determined to support the resilience of our close partners in the Eastern neighbourhood. And in this regard, we will also work to strengthen Georgia's resilience, especially in the area of cyber security and in the fight against disinformation."
"We know that Georgia has been seriously impacted by the new geopolitical situation. We are also discussing here today – and we will continue discussing – how we can help Georgia to overcome these challenges and continue with the reform process despite these new difficulties.
Today's meeting is a good proof of the unwavering support of the European Union to Georgia's territorial integrity. And [it] has also showed that our relations have made a qualitative leap as Georgia is now firmly on the European path," Borrell underscored.