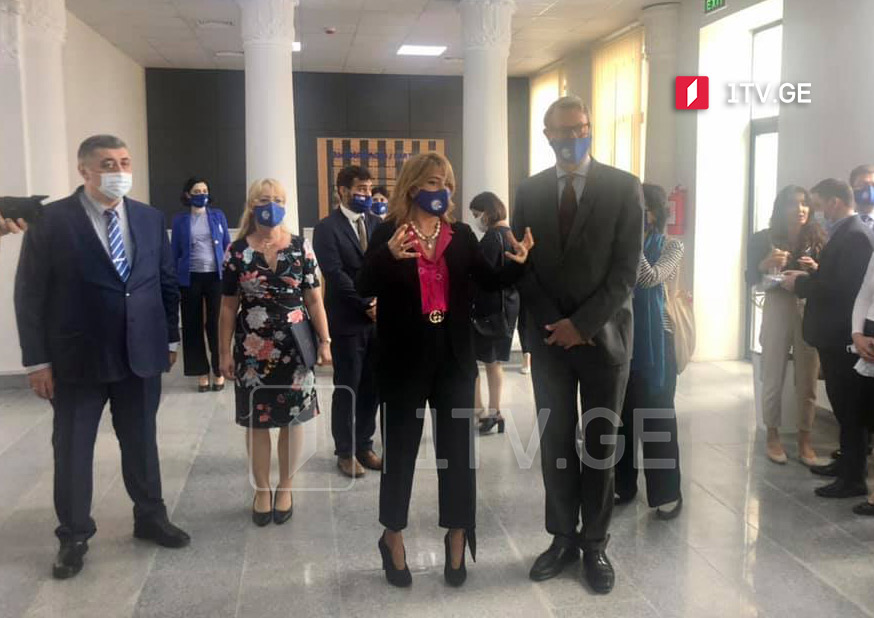 EU Ambassador to visit Poti
EU Ambassador to Georgia Carl Hartzell visited the Poti Maritime Teaching and Training Center on Friday in connection with the International Seafarers Day marked on June 25.
The EU Ambassador met the academy students and seafarers. He gave a speech underlining the EU's long-term support for the Georgian maritime and transport sector development.
"EU supports the development of the Georgian maritime sector through various projects and programs, addressing areas such as the reinforcement of navigation safety and security, protection of the marine environment, as well as introduction of the modern standards of education and training for international accreditation.
These reforms are creating jobs, helping protect the environment and helping support the establishment of a sustainable maritime transportation system that will help Georgia become a key transit hub for the region," reads the statement of the EU Delegation to Georgia.