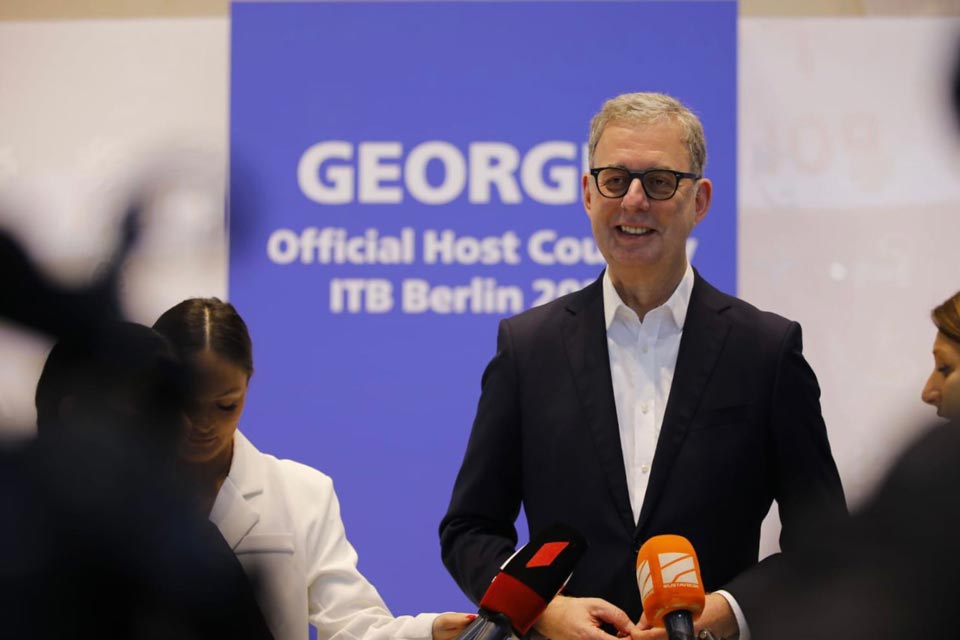 DVR President says Georgia wrote a successful story in Berlin
Mariam Kvrivishvili, Deputy Georgian Minister of Economy and Sustainable Development and Maia Omiadze, Head of the National Tourism Administration met Norbert Fiebig, President of the German Travel Association (DVR) within the framework of the 2023 ITB Berlin international tourism fair.
Georgia's being an official host country of the fair and future cooperation prospects were discussed at the meeting. The DVR President assessed Georgia's opening event and participation in ITB Berlin as "very impressive."
According to Norbert Fiebig, Georgia deserved much attention as the host country and tourist destination.
"Georgia has much to offer to the world. Your country has vast potential. Georgia has written a successful history after participation as the host country in Berlin. I believe many people will wish to visit Georgia," he said.