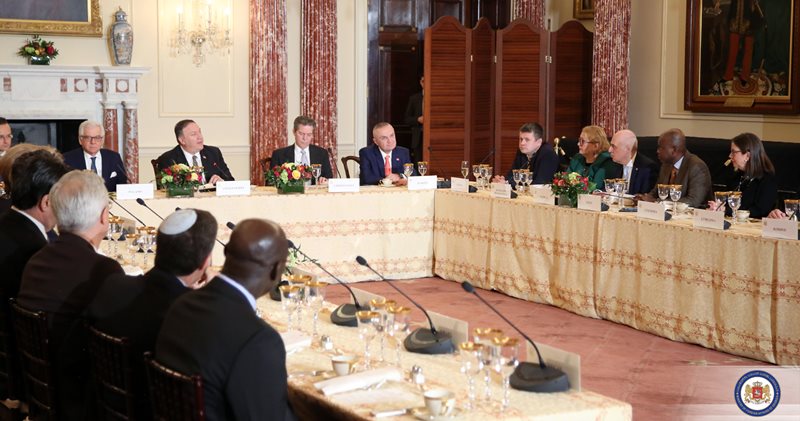 David Zalkaliani discussed the situation in the occupied territories at the meeting convened by Mike Pompeo
The Georgian Foreign Minister, David Zalkaliani together with the ten foreign ministers of the Religious Freedom Alliance participated in the high-level meeting convened by the Secretary of State, Mike Pompeo in Washington.
Speaking about the religious freedom, The Foreign Minister paid special attention to the difficult human rights situation in the occupied regions. He briefed the Secretary General on the occupation regime's concrete actions and decisions that infringe fundamental human rights, including confessional rights. Zalkaliani stressed the fact that the right to officiate religious service is also denied to ethnic Georgians. Against such background, the Minister stressed the necessity for the international organizations to have an access to the occupied territories.
According to Zalkaliani, Georgia's participation in such a high-level meeting points to the outstanding Georgia-U.S. partnership and to the important progress the country has achieved in terms of religious freedom.