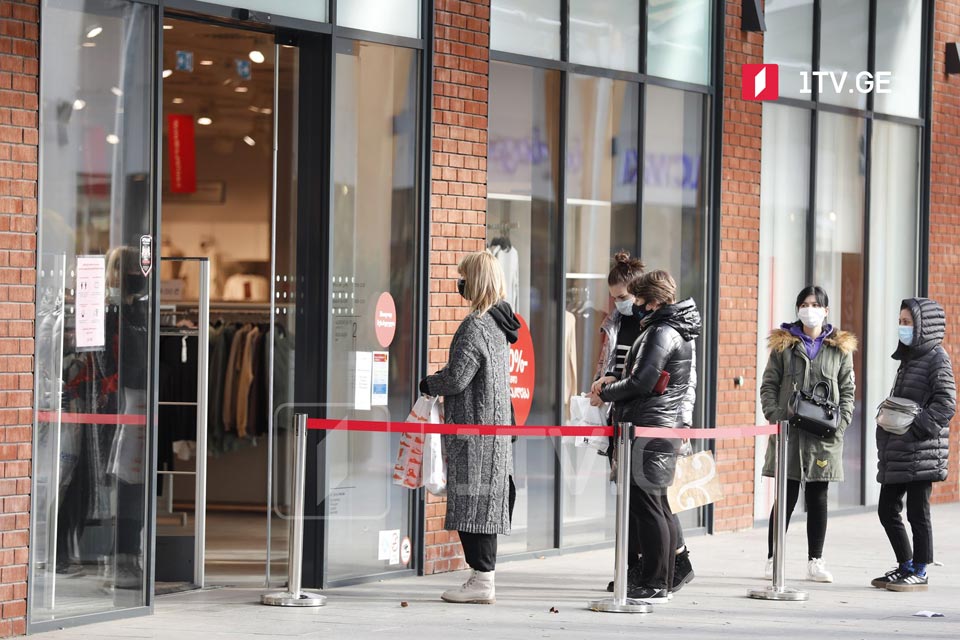 Covid-19 restrictions to be lifted in Georgia on February 1
The Georgian government kicked off the gradual lifting of coronavirus-related restrictions on Monday.
Effective February 1, schools, shops, and malls opened, and public transport operations resumed in Batumi, Zugdidi, Gori, Poti, and Telavi.
Shops and malls also opened in Tbilisi, Kutaisi, and Rustavi. The relaxation of restriction for schools and municipal transport was postponed till March 1, 2021, depending on the epidemiological situation, the government said.
Open and indoor markets in all Georgian cities will reopen from February 15, 2021.
If the average community transmission of Covid-19 in 7 days is under 4% in Adjara, customers will be allowed to outdoor catering facilities in Adjara from February 1, 2021. The current ban on wedding parties and various social events will stand.
Restaurants and catering facilities in other regions, including hotels, will operate restricted to takeaway and delivery. Kindergartens, vocational training, and higher education institutions will resume operation from March 1, 2021, and students will thus be allowed to classrooms.
The current restriction on mobility will remain valid till March 1, 2021. The movement restrictions will stand from 9 pm till 5 am. Municipal transport will be suspended on weekends during February 2021.
Restaurants, catering, malls, and shops will work as the takeaway and delivery. Fruit and vegetable markets, groceries, pet food stores, and pharmacies will continue operating in compliance with applicable rules. All other restrictions remain in effect, including closed ski resorts.
Inter-city transport will remain restricted for now, until further notice.
Wearing facemasks, managing the customer flow, queues, and social distancing will be tightly controlled.
Simultaneously with the relation of restrictions, businesses will bear responsibility for testing their staff for COVID-19 to curb the viral spread. All types of retailers employing over 30 staff, including fairs, will be required to ensure at least 20% of their staff get COVID-19 tests once a fortnight. At least 50% of staff at the eateries must be Covid-tested once a fortnight. The teaching staff subjects to systematic coronavirus testing once a fortnight.
Businesses will be admitted from February 1 onwards to register at a designated portal www.labour.moh.gov.ge to have their staff tested for COVID-19 for gratis until March 1, 2021, within the scope of the governmental Intensive Testing Program.