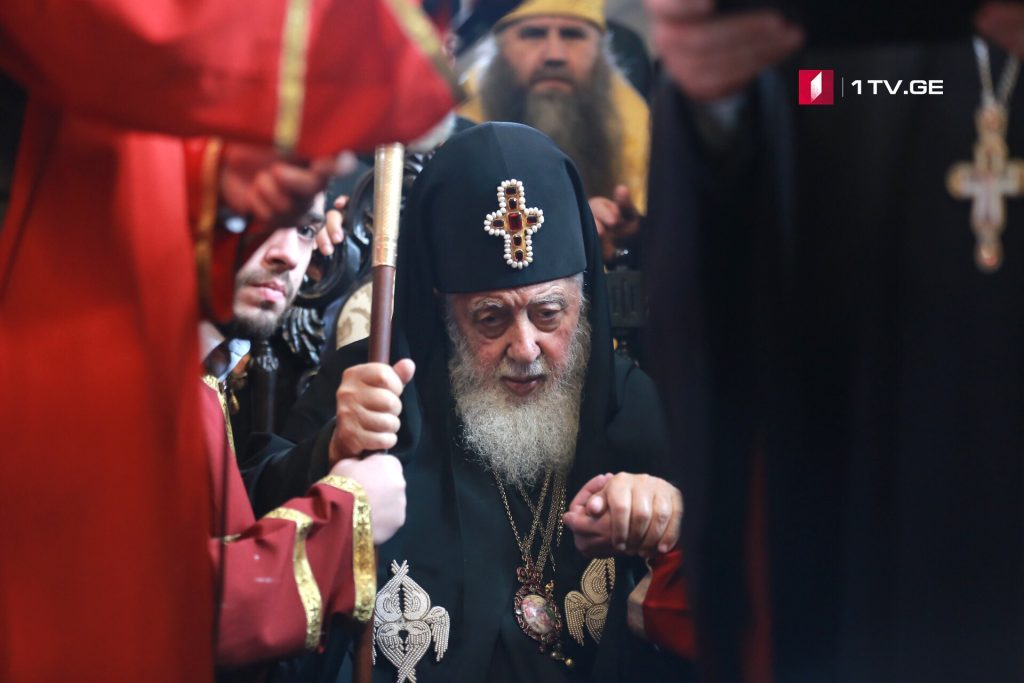 Christmas Epistle read to believers
Catholicos-Patriarch of All Georgia, His Holiness and Beatitude Ilia II released traditional Christmas Epistle on the occasion of Christmas. It was read to believers at the Sameba (Holy Trinity) Cathedral in Tbilisi.
In his epistle, the Patriarch focused on a number of issues, including upbringing of future generations, education, abortions, and drug addiction problems, freedom of speech or defamation.
"The blood of aborted babies call upon the heaven, drugs, gambling games, or immoral lifestyles kills thousands of young people, and these crimes need to be responded from us…
We must get the current reality as a great test of our faith and we must avoid evil, doing the same for the evil committed against us; Let's try not to lose the hope of the future, love of our neighbors and the desire to support them, let's do not lose the dignity and respond to the challenges with kindness," – the Epistle reads.