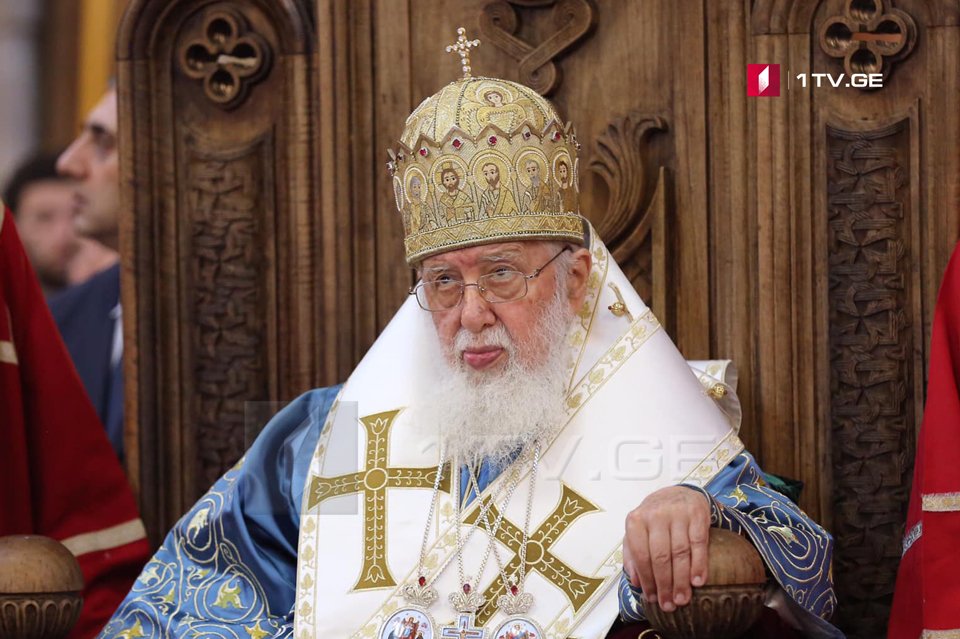 Patriarch's Christmas Epistle
"There is no eternal place for us in this world," said Catholicos-Patriarch of All Georgia, His Holiness and Beatitude Ilia II in his Christmas Epistle.
Georgian Patriarch emphasized that if we live the right way, God will help us and give out his hand of assistance when and where we could hardly imagine.
According to the Patriarch, we behave based on our will, mind and words and we should pay attention to them. He said conscience best represents the soul.
"Conscience is the voice of God. You cannot subdue it, you cannot organize it according to your will, and you cannot eliminate it, entirely; On the contrary, it makes us feel its presence even when we try to escape, although it happens that with constant disregard, its voice becomes weaker and we no longer hear it. There is also a condition called "burnt conscience" and it indicates the most difficult spiritual life of a person.
The heart is the center of our lives, our living, fear of God, the whole world of feelings, and it bears the willingness to be in unity with God. The mind helps us to know the world and overcome our "fallen nature." The heart heavy-weighted by sins can be eased by praying, feasting, alertness and ordeals. Therefore, we should not be afraid of problems," the Patriarch said.
In his Christmas Epistle, Ilia II also noted that caring for justice and unity has the utmost significance since Georgia holds a difficult geo-political location and the country faces many challenges.