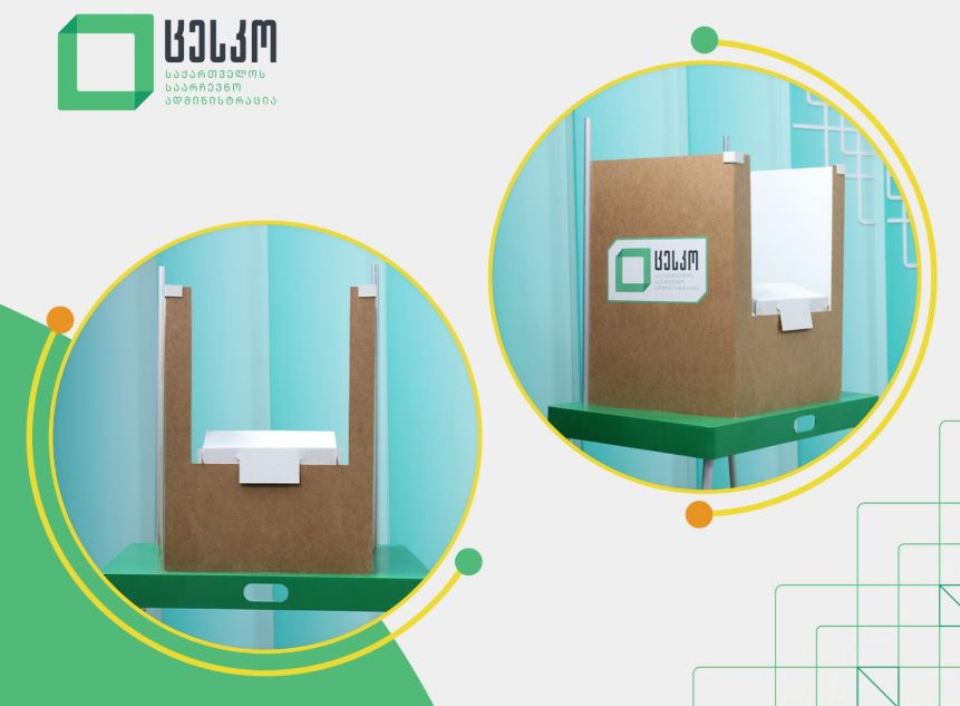 CEC: Georgians to vote in new design booths in runoffs on October 30
Georgian citizens will vote in new design booths in runoff municipal elections on October 30 across Georgia, the Central Election Commission (CEC) reported.
According to the CEC, the booths are cut from the front side though still ensuring balloting secrecy. Photo and video shooting in ballot booths are prohibited.
The CEC informed that the election bulletins are the state property, and it is inadmissible to take them out from the polling stations.