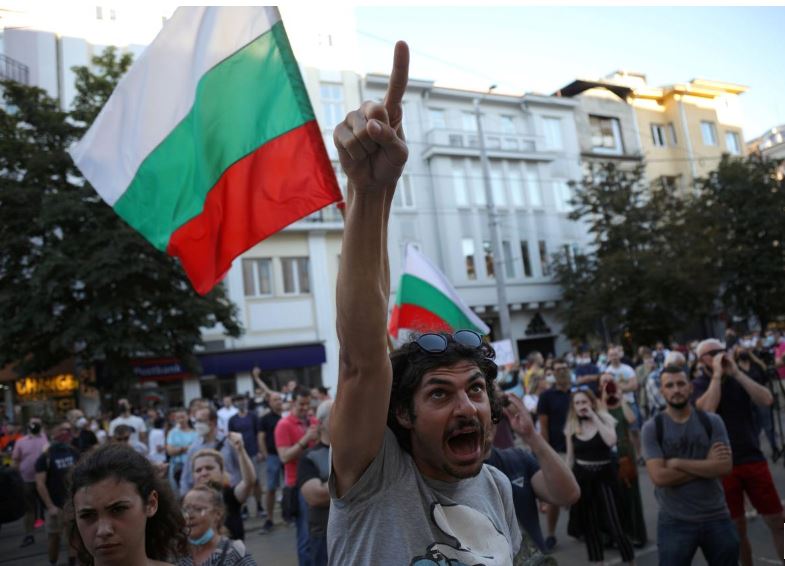 Bulgarian police arrest 18 people during anti-graft protests
Bulgarian police arrested 18 people late on Friday after scuffles during anti-corruption protests near a demonstration by government supporters in the centre of the capital Sofia.
Several thousand people took to the streets accusing the country's chief prosecutor and centre-right government of deliberately delaying investigations into links between graft-prone officials and local oligarchs.
Bulgaria, the European Union's poorest and most corrupt member state, has long pledged to root out graft but has yet to jail any senior officials on corruption charges.
Anti-corruption protesters demonstrated for second day in a row after prosecutors raided the offices of President Rumen Radev, who has been a vocal critic of the government, as reported by Reuters.