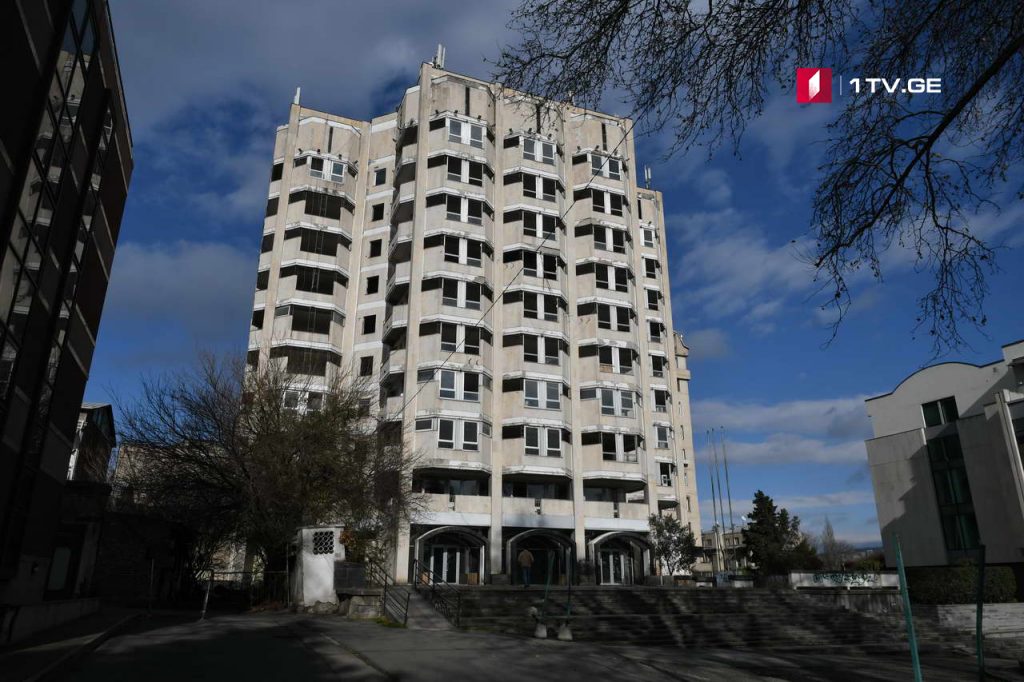 Building of former Economy Ministry still remains without function
The building of former Ministry of Economy and Sustainable Development located at Chanturia Street in Tbilisi has remained without a function for the time being. No construction works have been launched as yet by the Hualing Group.
The investor has agreed only a design and a preliminary project with Tbilisi City Hall based on which the company plans to expand the building but has not obtained construction permit yet.
According to Property Management Agency, Hualing Group has the deadline to fulfill investment obligations before April 20, 2019. If the company fails to activate a 100-room hotel, it will presumably be fined.
The building was sold on June 26, 2015 at the price of USD 9 million and 450 thousand. The Ministry of Economy vacated it in 2016 and moved to a rented building at Chovelidze Street.