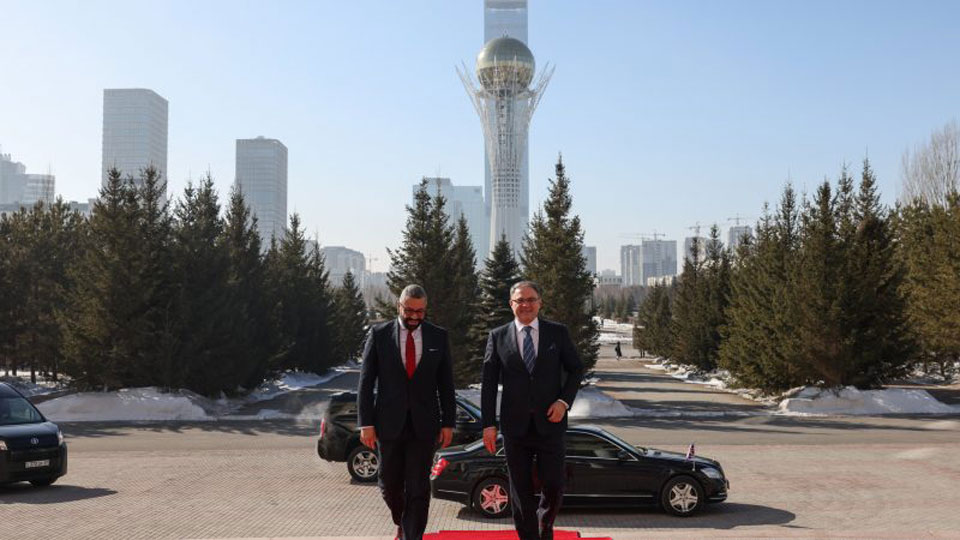 British FM discusses Middle Corridor as alternative route for Kazakh oil export
British Foreign Minister James Cleverly spoke about the Middle Corridor as an alternative route for Kazakh oil export during his visit to Kazakhstan.
Cleverly, who met Kazakh President Kassym-Jomart Tokayev and some other senior officials, said he discussed the disruptions in Kazakh oil exports, most of which go through Russia, and ways to support the development of alternative routes such as the so-called Middle Corridor.
According to the UK Foreign Secretary, Britain will help Kazakhstan develop export routes bypassing Russia.
As Euractiv reports, the route crosses the Caspian Sea, Azerbaijan, Georgia and Turkey and requires significant investment to boost its capacity, although Kazakhstan has already started diverting some crude shipments towards it.