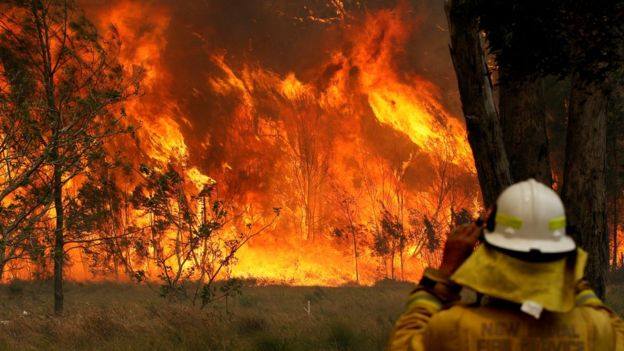 Australian bushfires killed three people
Three people have died, four are missing and at least 150 homes have been destroyed as bushfires rage across eastern Australia.
As foreign media reports, a body was found in a burnt-out building near the east-coast town of Taree, while another victim was found in a car and a woman died despite medics trying for several hours to save her.
Firefighters are working for hours on end in smouldering scrubland and blazing forests of towering eucalyptus.