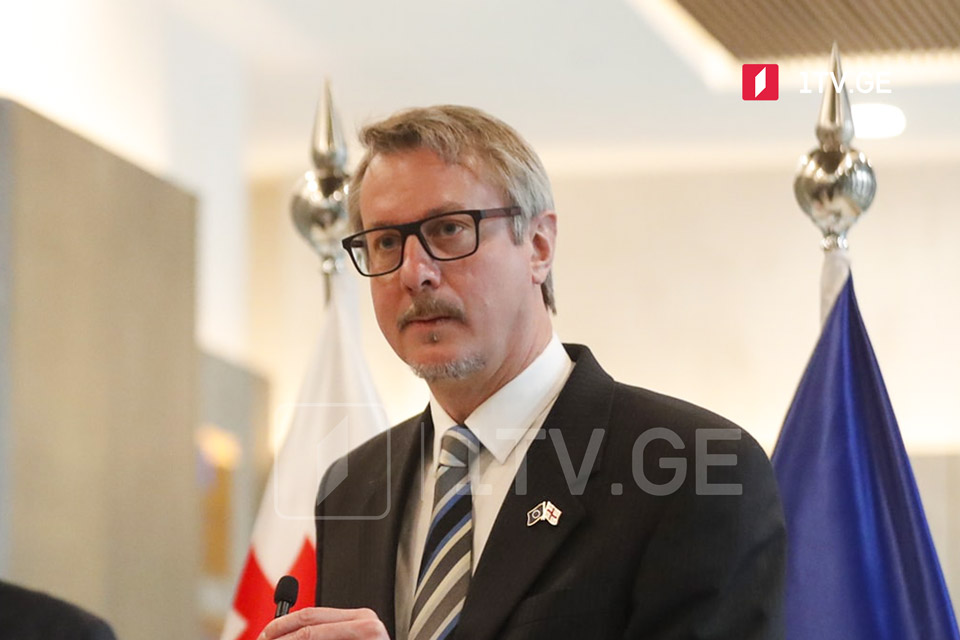 Any security service to have interest to look at threats to state security, but applied instruments to be used carefully, EU Ambassador states
EU Ambassador to Georgia Carl Hartzell believes that security services are interested in discovering potential threats towards the state and could use surveillance for these reasons, but using these instruments should be controlled under appropriate oversight.
"When it comes to these issues in general, the EU is always refraining from going into details. It's just to make the point that as a matter of course, we are following up on this, including, as I mentioned in dialogue with Georgian authorities. Perhaps I can make a more general point about these leaks that has struck me over these past weeks.
There's a lot of discussion about the leaks themselves, the content of these leaks and what it means. And let me, in this context, remind everyone that any security service has an interest in the state's security to look at threats that could come towards the state in terms of terrorism, in terms of spying.
There are very good reasons to use these types of instruments, but they have to be used very carefully, monitored, kept under control and with appropriate oversight. Because on the other side of this spectrum lies the privacy of the individuals' rights, the right to have a private space and not to be surveyed in an arbitrary manner," Carl Hartzell stated.
EU Ambassador also stated he welcomes the broader discussion of the surveillance nature.
"I think, as part of these investigations that are ongoing right now, I would welcome very much broader discussion about the nature of surveillance. What it means and what conclusions the whole political spectrum of Georgia should be drawing from what we're seeing right now because a surveillance society is not what should be part of a democratic society," Hartzell stated.