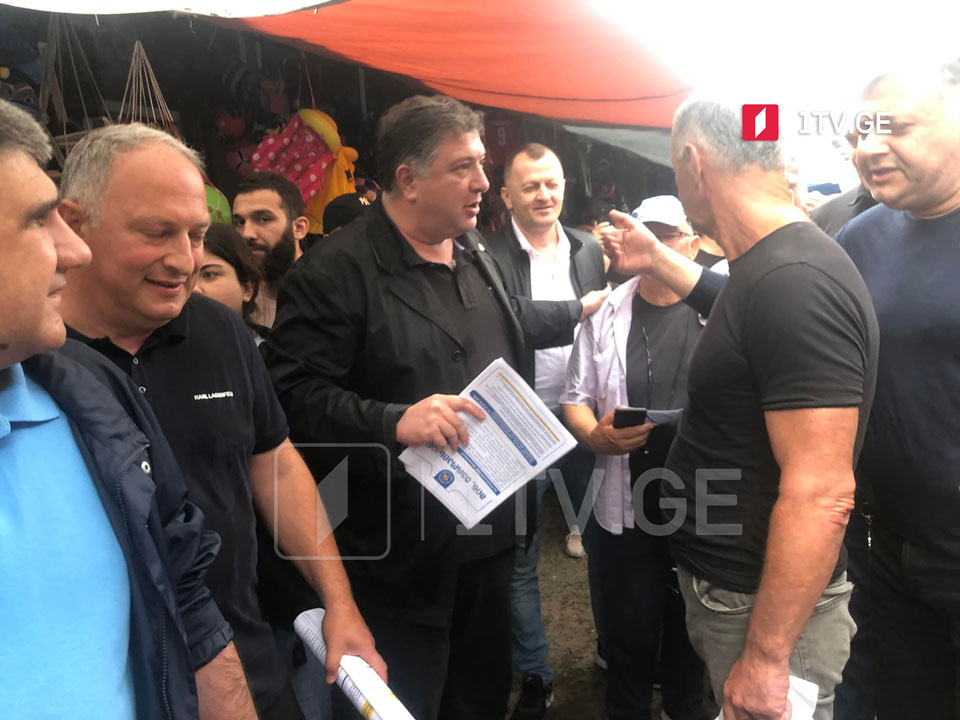 Group of civilians clashes with Home to Europe campaign members
A group of civilians clashed with the participants of the Home to Europe information campaign, including Gigi Ugulava and Levan Tarkhnishvili, who were distributing leaflets in the Poti market in western Samegrelo region.
"They have completely lost their faces and we saw this clearly in the last few days. The fact is that the population understood where Bidzina Ivanishvili leads this country," said Ugulava.
According to the member of the Georgian Dream party, Bakar Eragia, Ugulava has no right to speak on part of the European campaign.
"The European campaign does not imply betrayer funded by Russian money. People responded what they deserve," he said.
Within the campaign, members of the people's movement are holding meetings with the population at different locations.