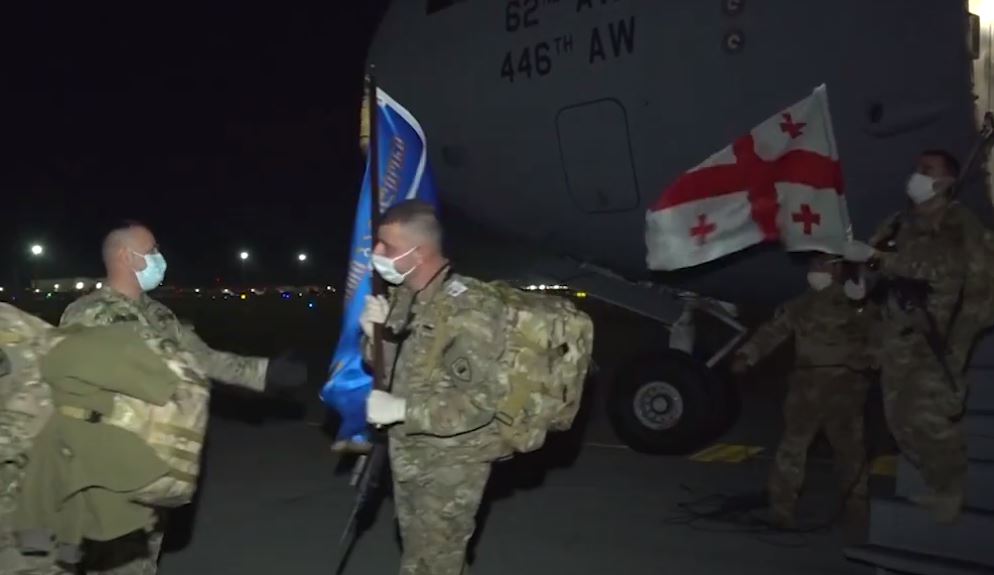 13th Battalion of Defense Forces to officially join peacekeeping mission in Afghanistan
The 13th Battalion of the Georgian Defense Forces arrived in Afghanistan.
The Georgian unit was met by the leadership of the 12th Battalion at Bagram Air Base Airport.
According to the Ministry of Defense, the 13th Battalion of I Infantry Brigade of Georgian Defense Forces will officially transfer authority from the 12th Battalion of the same brigade and will be officially involved in the peacekeeping mission Resolute Support in a few days.
The main task of Georgian peacekeepers will be to protect the security of the base. Georgian peacekeepers will be involved in the mission within six months.