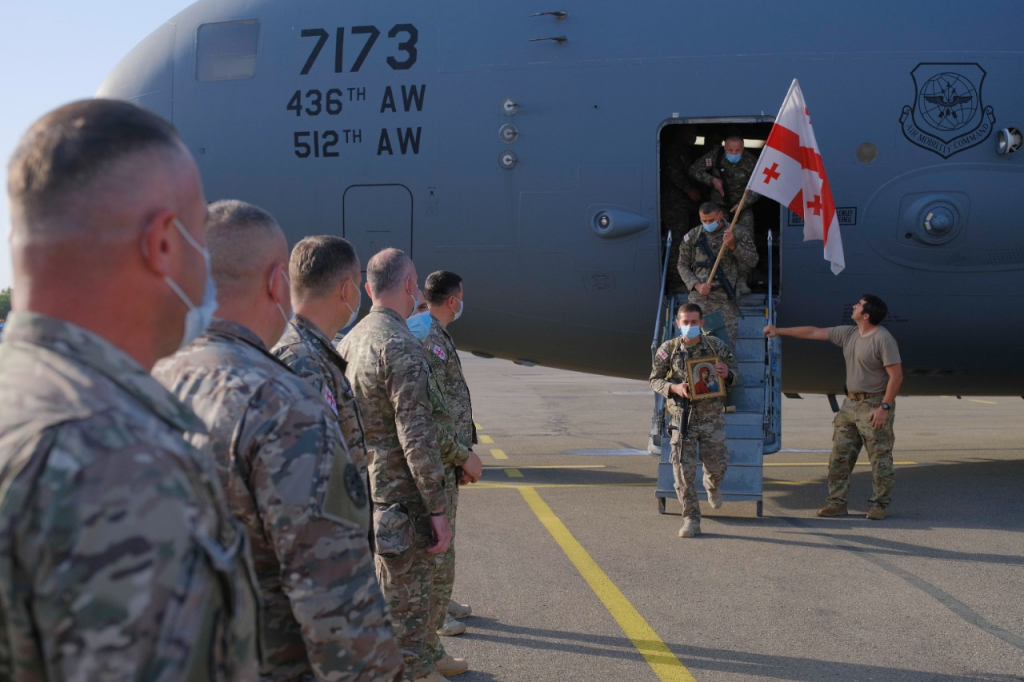 Georgian soldiers to leave Afghanistan
Georgian soldiers are leaving Afghanistan thoroughly following NATO's decision to withdraw Resolute Support forces, the Georgian Defence Ministry reported on Monday.
Part of the 32nd Infantry Battalion of the Georgian Defence Forces has already arrived in Georgia. The process will continue, the Ministry noted.
Georgia has been part of the NATO-led Resolute Support mission in Afghanistan since 2004, currently contributing about 860 militaries.
In April 2021, the allies decided to start the RSM withdrawal by May 1, 2021. The drawdown of all US and RSM forces should be completed within a few months. NATO Allies and partners claim they will continue to support the ongoing Afghan-owned and Afghan-led peace process.
RSM in Afghanistan launched on January 1, 2015, following the completion of the International Security Assistance Force mi(ISAF) mission. It aimed to provide further training, advice and assistance for the Afghan security forces and institutions.
#NATO Allies have decided to start withdrawing @ResoluteSupport forces in #Afghanistan by 1 May, in an orderly, coordinated & deliberate way. We will continue to stand with Afghanistan, this marks a new chapter in our relationship.

Ministerial statement: https://t.co/1c9Y89zJZX pic.twitter.com/L4yIAXMgto

— Jens Stoltenberg (@jensstoltenberg) April 14, 2021