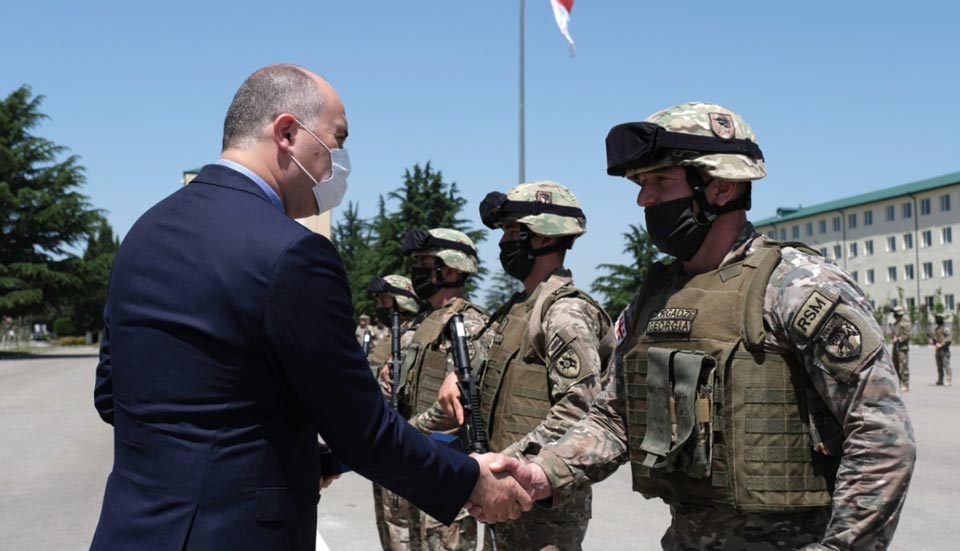 Pullout of Georgian military units from Afghanistan launched
The process of pullout of Georgian peacekeeping military units has been launched from Afghanistan. According to the Georgian Defense Ministry, the third infantry brigade of West Command is the first unit, which returned to Georgia.
The Georgian military contingent served under the NATO-led Resolute Support peacekeeping mission at the Marshal military base.
The return of Georgian soldiers was solemnly marked on the territory of the Fourth Mechanized Brigade at Vaziani base.
Defense Minister Juansher Burchuladze and Commander of the Georgian Defense Forces, General-Mayor Giorgi Matiashvili congratulated the soldiers on successful completion of their mission and safe return to Georgia.
German Ambassador to Georgia Hubert Knirsch addressed the Georgian soldiers. The activity then continued with awarding of the soldiers. Eleven military servicemen received medals.