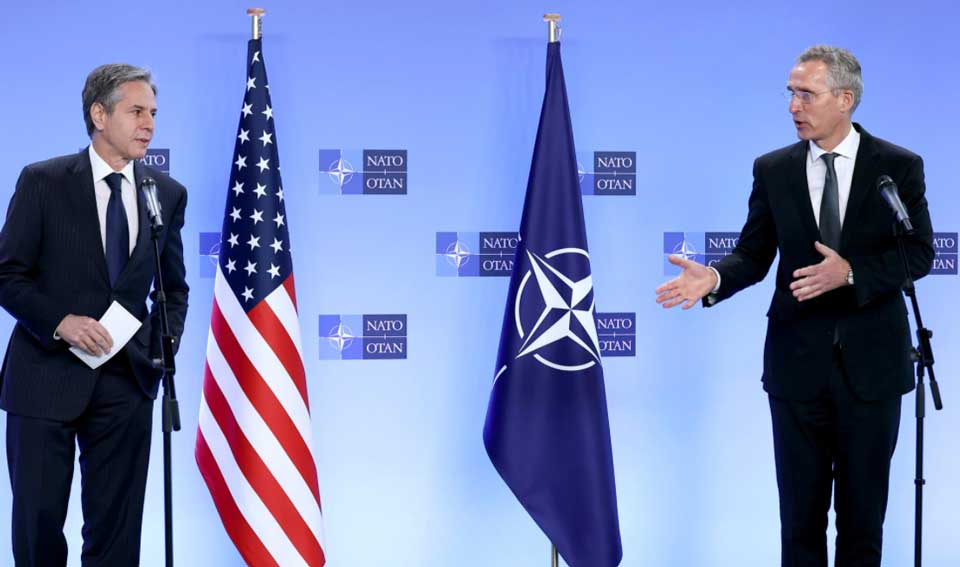 US Secretary of State: NATO-led foreign forces to leave Afghanistan
"Foreign forces serving in NATO-led peacekeeping mission will leave Afghanistan before September 11, 2021," said US Secretary of State Antony J. Blinken during the meeting with NATO Secretary-General Jens Stoltenberg in Brussels, Belgium.
"This is an important moment for our Alliance. Almost 20 years ago, after the United States was attacked on 9/11, together, we went into Afghanistan to deal with those who attacked us and to make sure that Afghanistan would not again become a haven for terrorists who might attack any of us. And together, we have achieved the goals that we set out to achieve. And now, it is time to bring our forces home," US Secretary of State said.
On Wednesday, US President Biden is expected to announce the decision on the withdrawal of all American troops from Afghanistan over the coming months completing the military exit by the 20th anniversary of September 11, 2001, attacks that drew the United States into its longest war.
Officially, there are 2,500 US troops in Afghanistan, although the number fluctuates and is currently about 1,000 more than that. There are also up to an additional 7,000 foreign forces in the coalition there, the majority of them are NATO troops.