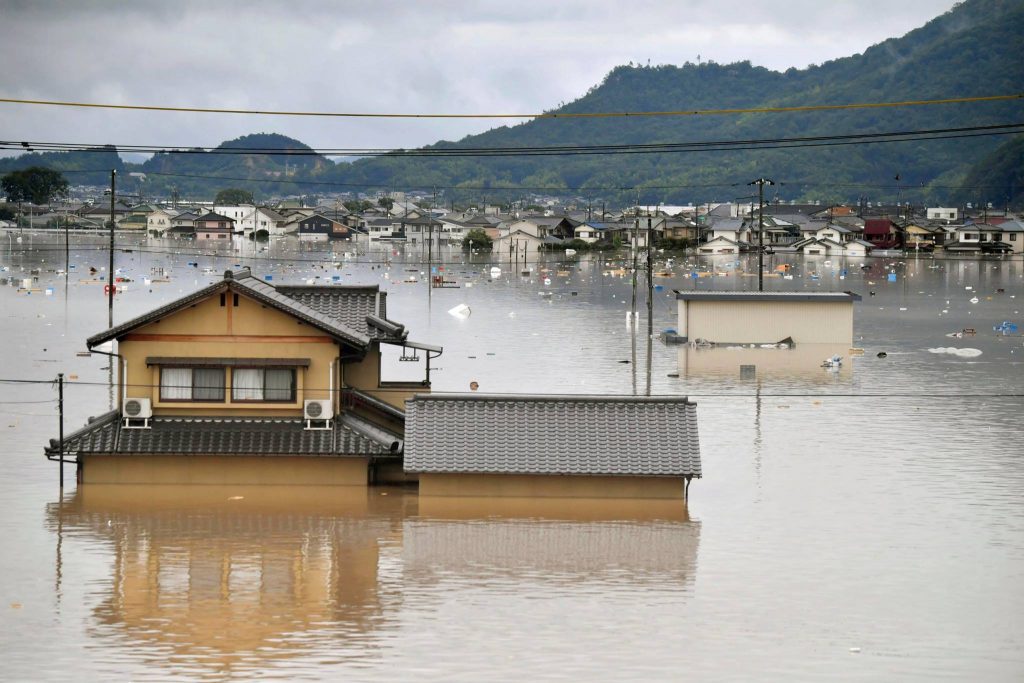 11 killed as torrential rain hits Japan
At least 45 people are missing as torrential rains that have killed 11 people pounded western and central Japan, public broadcaster NHK has reported, with more than 1.6 million people forced from their homes.
Japan's Meteorological Agency issued special weather warnings across four prefectures in the west of Japan's main island of Honshu, urging vigilance against landslides, rising rivers and strong wind amid what it called "historic" rain.
The agency said that, although a weather front had settled between western and eastern Japan, there was a risk heavy rains would continue as warm air flowed towards the front.
Areas already saturated faced more rain on Sunday, it said.