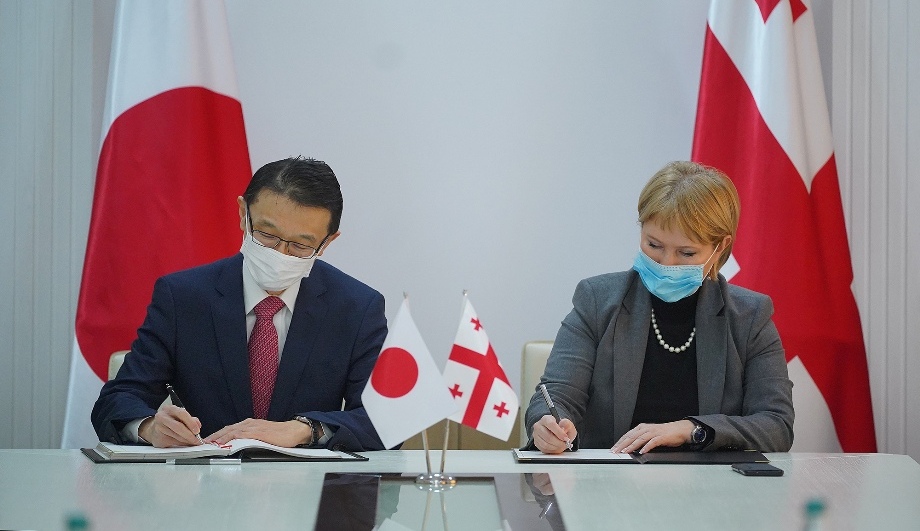 Georgia and Japan sign agreements on investments protection, evasion of double taxation
Natia Turnava, Georgian Minister of Economy and Sustainable Development, signed an agreement on liberalization, promotion, and protection of investments between Georgia and Japan.
The agreement aims at the stimulation of entrepreneur investment and economic relations intensification.
The Minister of Economy met with the Japanese Ambassador to Georgia Imamuma Akira.
Natia Turnava said Japan was a key investor for Georgia in energy, infrastructure, agriculture, and transport spheres. She said 26 companies with the participation of the Japanese capital investments function in Georgia. Energy giant TEPCO Renewable Power (TEPCO RP) acquired 31.4% shares in one of the Georgian energy system's largest projects.
Japanese Ambassador to Georgia said that the agreement would be a 'good signal' to international businesses to contribute to the attraction of foreign investments to Georgia.
Natia Turnava said the Georgian government would do its best in the post-Covid period to get more Japanese investors interested in Georgia to create new jobs.
Today, Georgia and Japan signed an agreement on the evasion of double taxation between the two countries. Finance Minister Ivane Machavariani and Japanese Ambassador to Georgia Imamuma Akira inked the document.