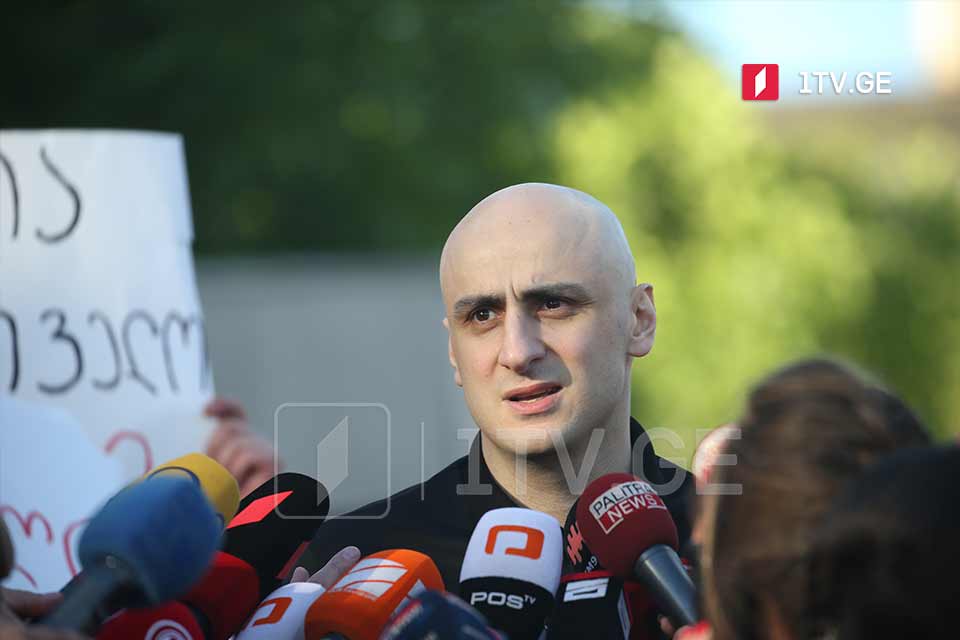 UNM Chair Melia files complaint to ECHR
UNM Chair Nika Melia filed a complaint Melia v. Georgia to the European Court of Human Rights (ECHR), Melia's lawyer Giorgi Kondakhashvili briefed reporters on Wednesday.
"The lawsuit alleges that Nika Melia was illegally detained and prosecuted for political purposes, in violation of Articles 18 and 5 of the International Convention on Human Rights," the lawyer said.
"ECHR sent certain questions to the Georgian authorities on April 21, drawing a parallel between Melia, Navalny, and Timoshenko cases. ECHR asked whether Nika Melia was detained or prosecuted for other purposes, which could breach Article 18," Kondakhashvili underscored.
The chairman of the United National Movement, Nika Melia, has left the prison on Tuesday. Tbilisi City Court satisfied the prosecution's motion to substitute Nika Melia's pre-trial detention with a release on bail. 
The decision comes after the European Union posted bail on Saturday worth GEL 40,000 (USD 11,680) to free jailed UNM Chair Nika Melia.
Tbilisi City Court ruled imprisonment for Nika Melia in February. Melia was accused of organizing mass violence during anti-government protests in 2019. He was arrested on February 23.
UNM Chair @NikaMelia5 is released from prison on bail posted by the EU. Melia was held in pre-trial detention on pol motivated charges for 2 months+. We thank 🇪🇺&🇺🇸for their continued engagement w/🇬🇪 during the pol crisis, and for serving as a beacon for 🇬🇪 Western aspirations. pic.twitter.com/UiYRf6RwL0

— UNM Georgia (ენმ) (@UNMGeorgia) May 11, 2021