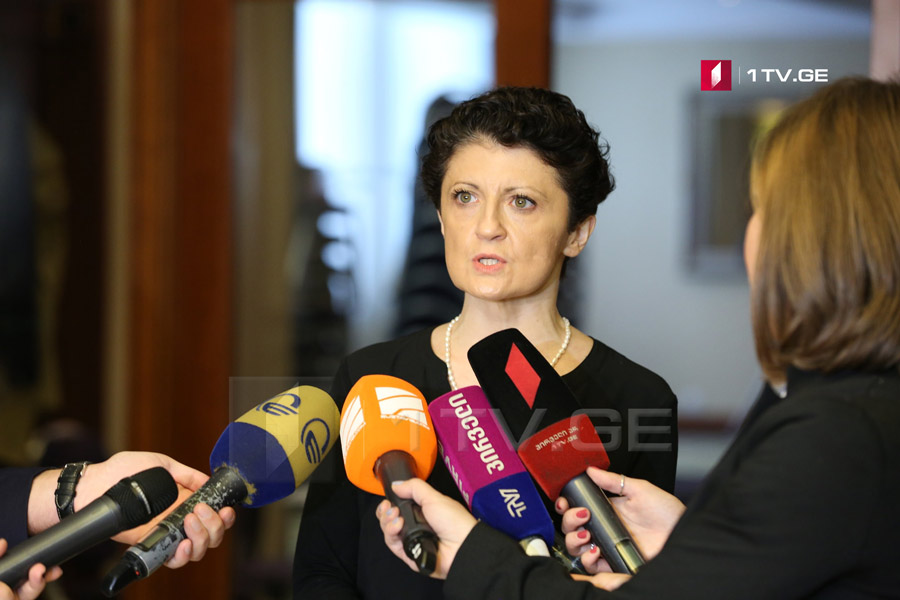 Tea Tsulukiani – Transparency International is involved in political process
"Transparency International is involved in the political process but politics has its rules. The main rule and the red line passes on motherland and insult of the country cannot be tolerated," Tea Tsulukiani, Georgian Justice Minister told journalists.
Tsulukiani underlined that a high-level International Anti-Corruption Conference was held in Copenhagen where Georgia was described as being a successful country and that foreign partners and important financial institutions praised Georgian people for their efforts.
Justice Minister said that the only person who uttered negative words in the audience was Eka Gigauri, Head of Transparency International – Georgia. "I will not tolerate any attempt to insult our country and inflict harm to its image in the eyes of foreign partners," Tsulukiani stated.
International Anti-Corruption Conference is held once in 2 years with the organization of the International Anti-Corruption Conference (IACC), the world's premier global forum for bringing together heads of state, civil society, the private sector and more to tackle the increasingly sophisticated challenges posed by corruption and Transparency International (TI).