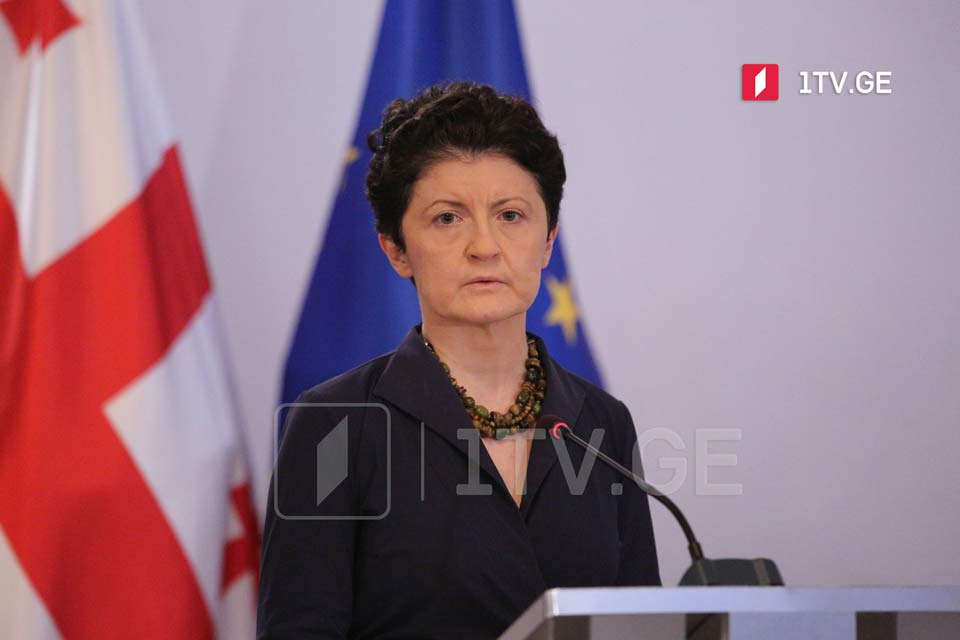 Culture Minister says EU Commissioner satisfied with gov't efforts
Tea Tsulukiani, Georgia's Minister of Culture, praised European Commissioner for Neighborhood and Enlargement, Olivér Varhelyi, for visiting Georgia to review firsthand the parliamentary majority-led process for implementing the EC's proposed 12-point recommendations.
According to the Minister, the Commissioner's words show that the European Commission is pleased with the work of the government.
"No matter how one reads or interprets his remarks, they unambiguously demonstrate that the European Commissioner favourably evaluates the process that the Georgian Dream leads in the parliament," Tsulukiani added.
The minister stated that she was not shocked by the opposition's dissatisfaction, since it was in the opposition's prejudice to be "pleased when the government was criticized from outside and upset when the Georgian authorities were applauded."
According to Tea Tsulukiani, the European Commissioner sent the government encouraging messages.
"We will continue to work and advance on this path, and we are convinced that the European Union will make a fair decision at the next step and that we will get the status that rightfully belongs to the Georgian people," she said.
Olivér Varhelyi, European Commissioner for Neighborhood and Enlargement, paid a two-day official visit to Georgia.