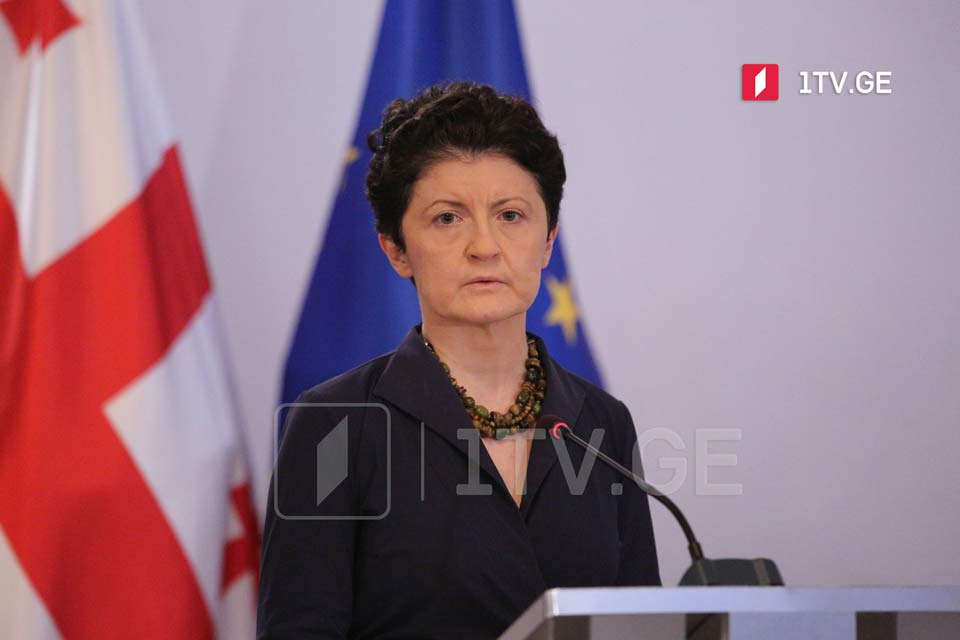 Culture Minister labels polish Sejm resolution on Saakashvili as unfriendly gesture," slams EU Ambassador's "concerns"
Georgian Culture Minister Tea Tsulukiani called the recent resolution by the Polish Sejm on ex-President Mikheil Saakashvili's case an "unfriendly gesture."
Tsulukiani claimed that former interior minister Vano Merabishvili was the closest friend of Malgorzata Gosievska, deputy chairperson of the Polish Sejm and the resolution's author. The resolution calls on the world community to do everything possible to save Saakashvili's health and life.
Tea Tsulukiani also slammed EU Ambassador to Georgia Pawel Herczynski for voicing "concerns" about Saakashvili's health.
"The EU Ambassador's concerns, to put it mildly, are surprising because there is no reason to be concerned. In our country, there is a professional penal service that scrupulously cares for the lives and health of all convicts, also the former president, now a criminal, Mikheil Saakashvili," Tsulikiani stated.