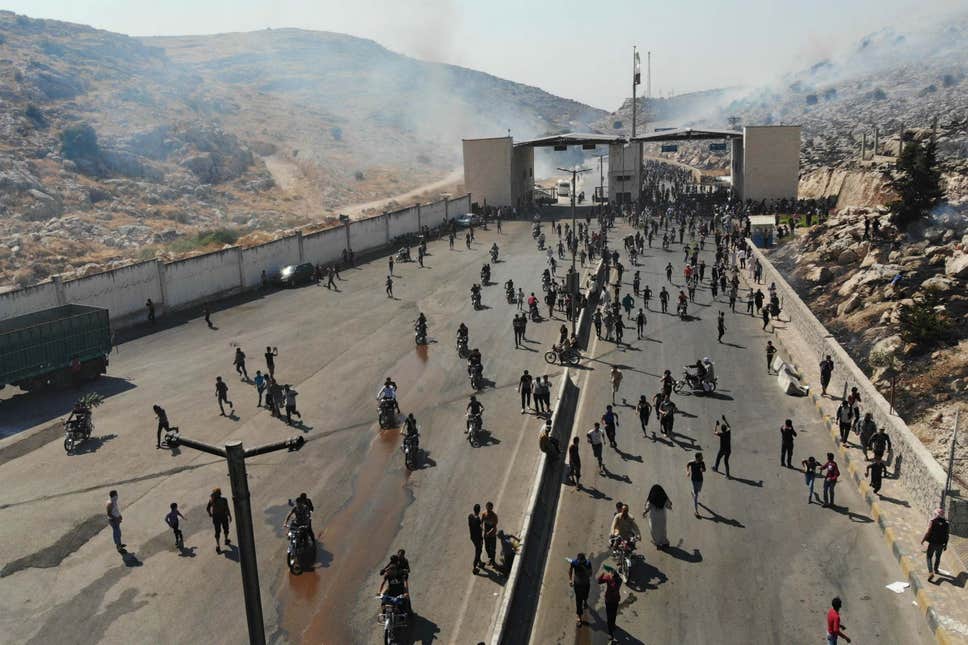 Syrians storm border crossing with Turkey
Hundreds of Syrians stormed a border crossing with Turkey on Friday in a protest that called for an end to a ferocious military offensive by Syrianand Russian government forces.
Video footage from the scene showed crowds pushing their way past the border guards in armoured vehicles, and a huge convoy of motor vehicles massed at the border at Bab al-Hawa, the main gateway between Turkey and Syria's northwest, as reported by The Independent.
The demonstration underscored the desperation of hundreds of thousands of Syrians trapped inside the northwest of the country, amid a military campaign by the Syrian and Russian armies to recapture the final swathe of rebel-held territory.
https://www.independent.co.uk/news/world/middle-east/syria-turkey-border-protests-idlib-military-a9085886.html