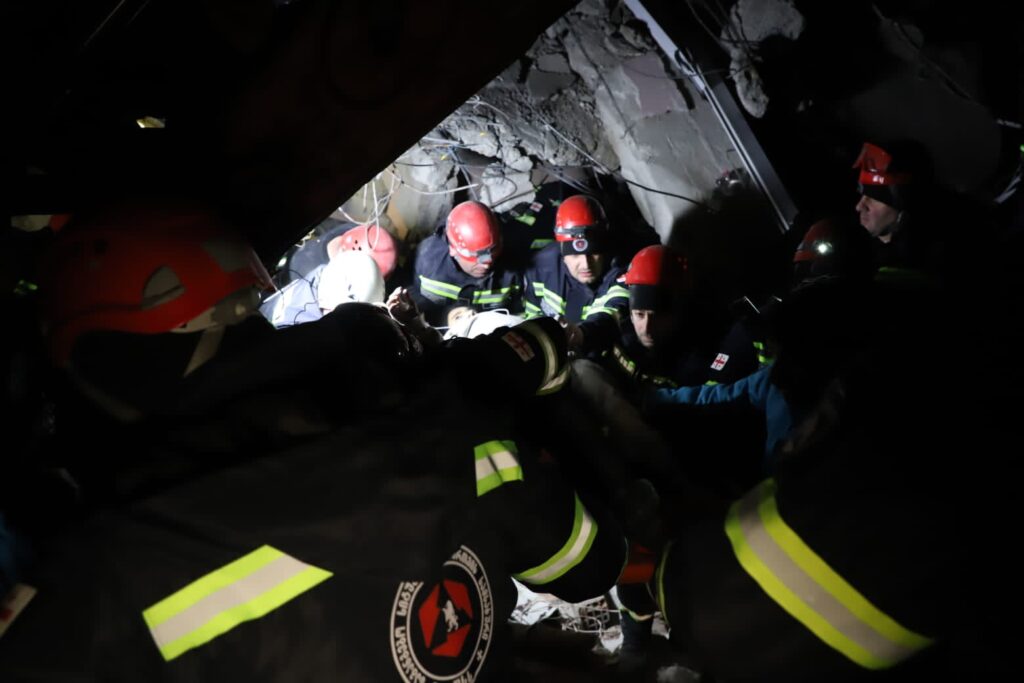 Georgia deploys 40 firefighters to quake-ravaged Turkey
Georgia will deploy 40 additional firefighter rescuers to southeast Turkey to assist the Georgian squad in their race to pull survivors from beneath the rubble in Adiyaman city after a devastating earthquake jolted Turkey and Syria, causing massive destruction.
Last night, Georgian rescuers pulled a young woman from the debris, and according to the Georgian Interior Ministry (MIA), she has been taken to the hospital.
The Georgian rescue squad is armed with cutting-edge acoustic equipment, drones, and communication systems. The Emergency Situations Management Service's head, Teimuraz Mghebrishvili, personally coordinates their efforts in collaboration with Turkish colleagues.
On February 7, Georgian Prime Minister Irakli Garibashvili dispatched a 60-member rescue team to Turkey's disaster zone.
A deadly earthquake struck southern Turkey and northern Syria, killing over 7000 people on February 6.