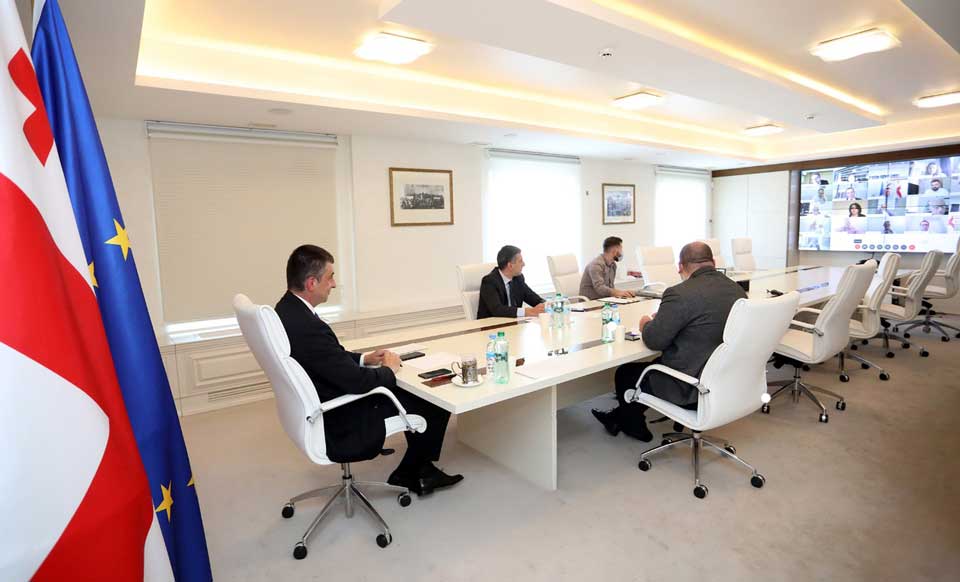 Prime Minister holds Investors Council Meeting
Giorgi Gakharia, Prime Minister of Georgia held and led an Investors Council Meeting today. Format of a video conference has been chosen in the conditions of a pandemic caused by a novel coronavirus (COVID-19). Recommendations have been reviewed for the promotion of investments in Georgia and measures implemented for a greater improvement of the investment climate.
Focus has been made on the facilitated development of the capital market, along with past and intended reforms in the energy and education sectors. Discussions were also related to the attraction of more foreign direct investments (FDI) to the agriculture sector.
The Head of Government of Georgia once again stressed the role born by the Investors Council in the development of the private sector. It was also noted that the Government of Georgia is working together with international and local experts on a Long-Term Economic Recovery Plan, which will prioritize support towards investments and enabling policy advancements.