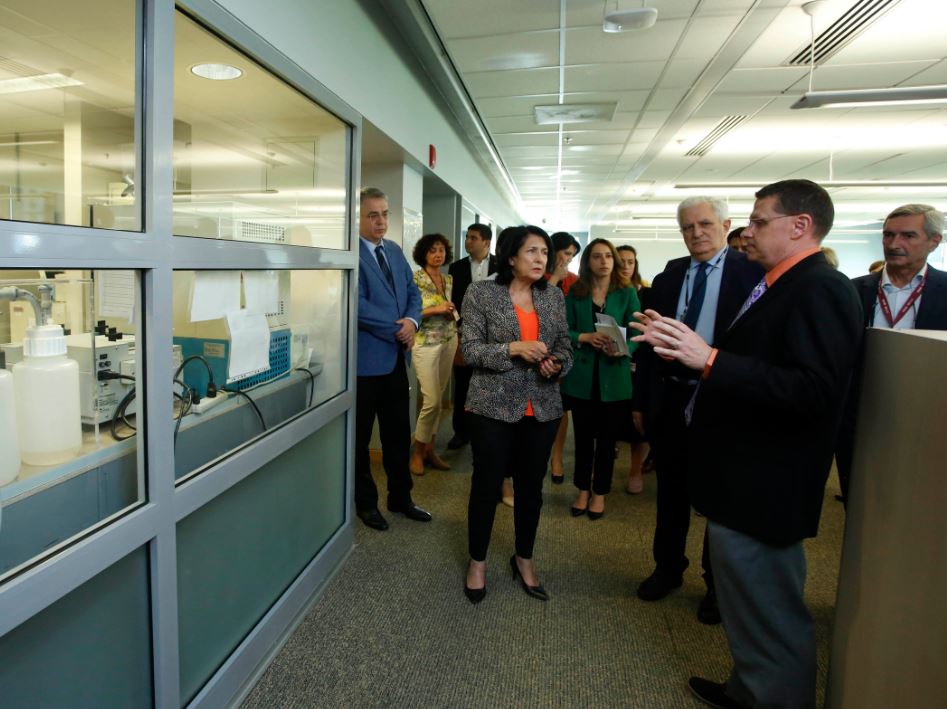 President Zurabishvili visits Lugar Laboratory
President of Georgia Salome Zurabishvili visited Richard Lugar Public Health Research Center and got acquainted with its work.
According to the Administration of President of Georgia, Salome Zurabishvili met with the staff of the Research Center and inspected the Biosafety Level-3 National Facility and the laboratories of the General Bacteriology, Virology, Molecular Biology and Genome.
"This is the highest level laboratory with its standards and cooperation with the Atlanta Center means that by its standards and technologies are universally recognized. Everything is protected here at the highest levels, like in European countries. Here we are in Europe and we are in Europe with the help of America. I would like to thank the staff of the Center and call on those who disseminate "fake news" to come here they will see how some our neighboring countries and our big neighbor disseminate the false information that is directed to damage the country," Zurabishvili said.