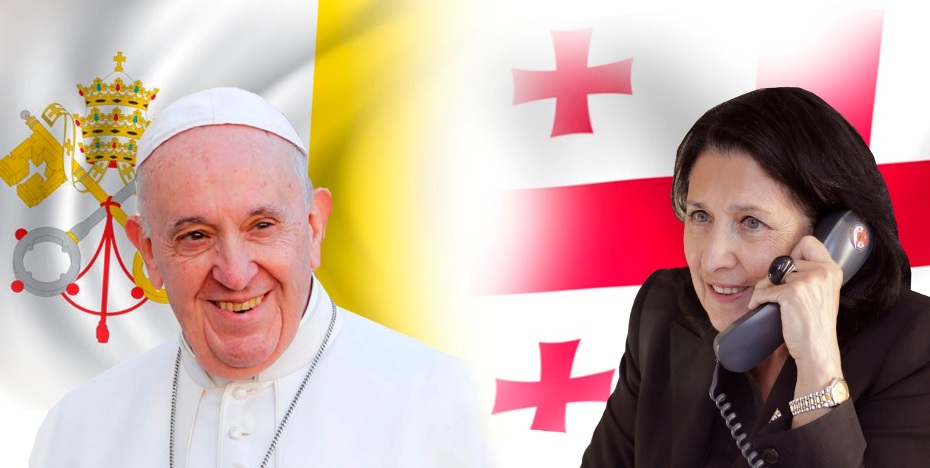 President of Georgia talked to Pope Francis
President of Georgia Salome Zurabishvili talked to Pope Francis about the importance of international solidarity in the novel coronavirus crisis period.
President of Georgia claimed that international solidarity was the topic which she had talked about during the meeting with Catholicos-Patriarch of All Georgia, His Holiness and Beatitude Ilia II.
Discussions were focused on the world ecologic situation and environmental issues. Zurabishvili underlined that protection of ecosystems was very important. Pope Francis claimed that he would always support Georgia in that direction.
President of Georgia and Pope Francis also talked about the current situation across Georgia's occupied regions and humanitarian crisis facing the locals.
Pope of Rome will pray for saving the earth from the pandemic on May 14. Pope Francis pledged that he would pray for Georgian people as being the dearest nation for him having rich spirituality.