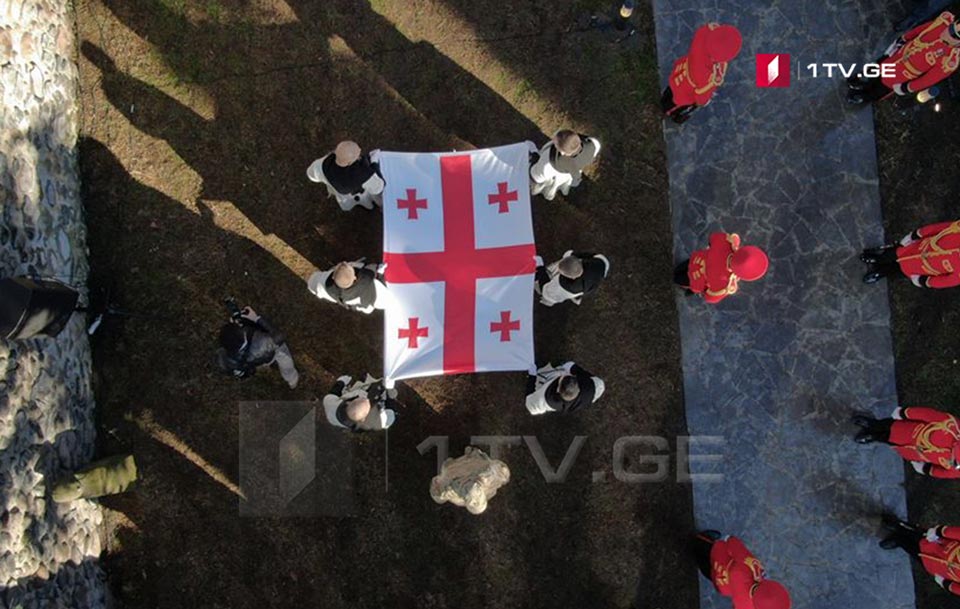 President of Georgia congratulated public on National Flag Day from Guria
President of Georgia Salome Zurabishvili congratulated the Georgian people on National Flag Day from western Guria region of Georgia. The flag's raising ceremony took place at Eristavi Palace in Goraberezhouli village, Chokhatauri district of Guria.
President said that the 5-cross flag was the symbol of statehood and unity of Georgia. "I want to wish everybody to deserve this flag, be the Georgians who created this flag and carried it. Then we will be worthy of the future which is put in this flag for Georgia," President said. She wished Georgian people peace, happiness and success.
National Flag Day is marked in Georgia on January 14. The day has been publicly marked in the country since 2012. The 5-cross Georgian flag was restored on January 14 of 2004.
The State Council of Heraldry calls on the citizens of Georgia to set and raise the national flag on their home windows, balconies, fences, or roofs and cars to honour Georgia's statehood and independence, national and personal freedom.